A growing trend among more experienced travelers, having a stopover can be a fantastic way to squeeze in an extra destination on your travel itinerary, while at the same time allowing you to catch some rest before your onward flight.
Aware of the potential behind this concept, there are more and more legacy airlines offering the possibility to extend your stay in the layover city. Furthermore, depending on the airline's specific stopover program, you might even get access to some perks, like paid accommodation, free public transportation and discounted tickets to local attractions.
What is a stopover program?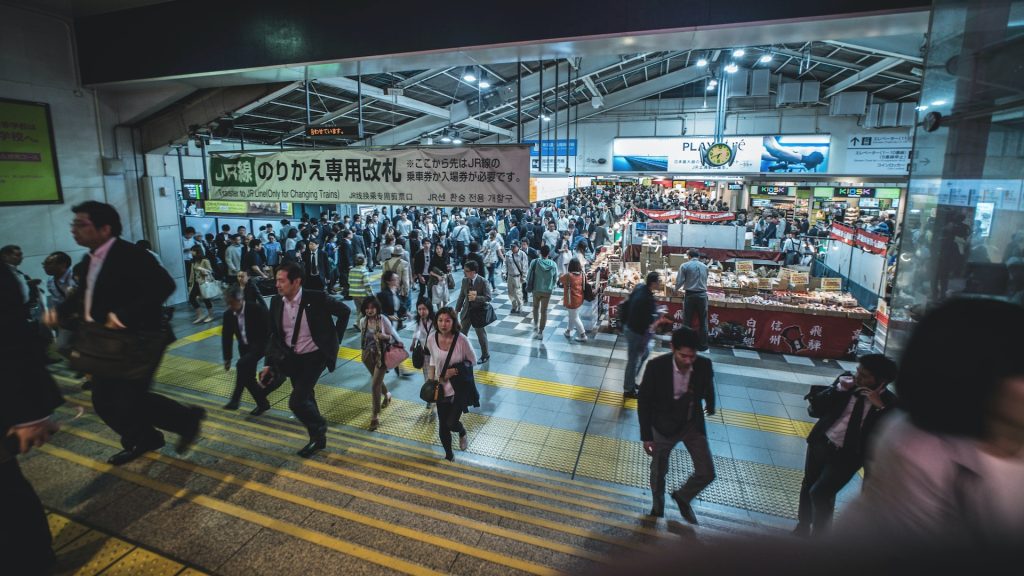 However, before we delve into the topic, it's important to underline the distinction between a regular layover and a stopover.
When your layover stretches beyond 20 hours, it can be designated as a stopover, in contrast to the typical, shorter layovers where you usually stay at the airport. When you book a non-direct flight, you'll be presented with different layover options, with most of them falling into the shorter layover category. Well, this is where stopover programs come into play, allowing you to "extend" your second flight and enjoy a longer stay in the layover city, all without any extra cost to the airfare (and sometimes with a few perks added to the mix).
For example, if you're traveling between Paris and Bangkok with Turkish Airlines, you can count on having (at least) one layover in Istanbul, both on your way there and back. By taking advantage of the airline's stopover program, you can spend over 20 hours in Istanbul before your final flight to the Thai capital or your return home – enough time to explore a bit of the gigantic Turkish city. In exchange, the airline is looking to boost tourism in its base city, in the hope that some of these travelers will return to spend more time in Istanbul, choosing the airline's services for future flights.
As mentioned earlier, these programs differ from one airline to another and may include features like public transportation tickets, stays in partner hotels and discounted tickets for popular tourist attractions.
If you're curious and thinking about making the most of these opportunities, then stick around and discover 14 of the world's top stopover programs!
14 best stopover programs in the world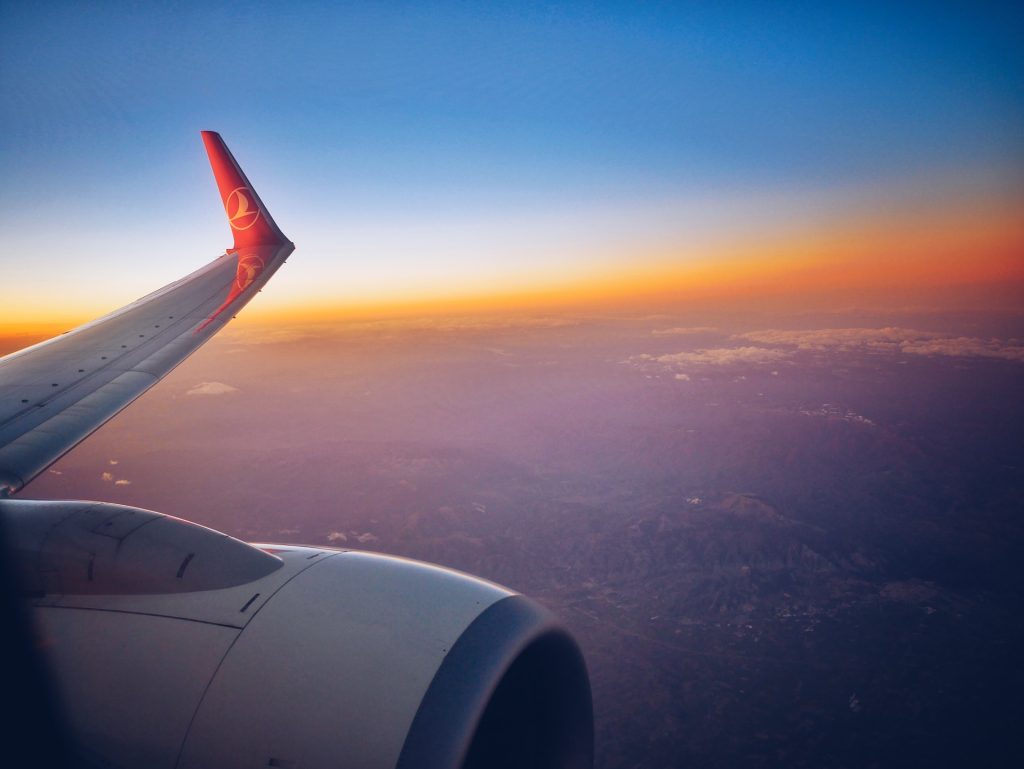 Turkish Airlines
Kicking things off with the airline we mentioned on the intro, Turkish Airlines offers accommodation to passengers who have a layover of more than 20 hours in Istanbul. If you're flying Business Class, you get the royal treatment with a 2-night stay in a 5-star hotel, while those in Economy Class get a comfortable 1-night stay in a 4-star hotel.
If you meet the criteria for this program and your journey starts in the UK, all you have to do is send an email over to [email protected] with your booking code (PNR), ticket number, full name, contact details, preferred dates for your stay and your room type preference.
However, and even for passengers with shorter layovers, Turkish Airlines offers the chance to join one of 8 complimentary tours, including transportation and meals. In this case, the layover must be at least 6 hours long. To take advantage of this opportunity, just swing by the Touristanbul counter in the international arrivals' terminal, provide your booking details and pick the tour that better suits your taste and schedule. In the rare event that your tour is late and you end up missing your flight, Turkish Airlines will be responsible for finding an alternative route to your final destination.
IcelandAir
Making the most of its strategic location between North America and Northern Europe, IcelandAir was one of the very first companies to fully embrace stopover programs. For the Icelandic airline, their booking platform has an option "Stopover in Iceland", which lets passengers take a break in the country for a period of 1 to 7 days without any additional costs.
However, unlike some other examples on this list, IcelandAir's program doesn't include any extra perks, which means you'll be responsible for covering expenses like accommodation, transportation and meals. Nevertheless, to ensure you get the most out of your short visit to the "Land of Ice and Fire", the airline has put together a selection of pre-planned itineraries that showcase the very best the country has to offer.
Iberia
Moving on to continental Europe, the Spanish airline Iberia brings you the Hola Madrid stopover program, a fantastic opportunity that allows passengers to enjoy up to 6 nights in the capital, without any extra charges onto their airfare.
Besides, the program comes with a vast array of discounts that can be applied on accommodation, museum visits, airport transfers, day trip excursions, guided city tours and more!
TAP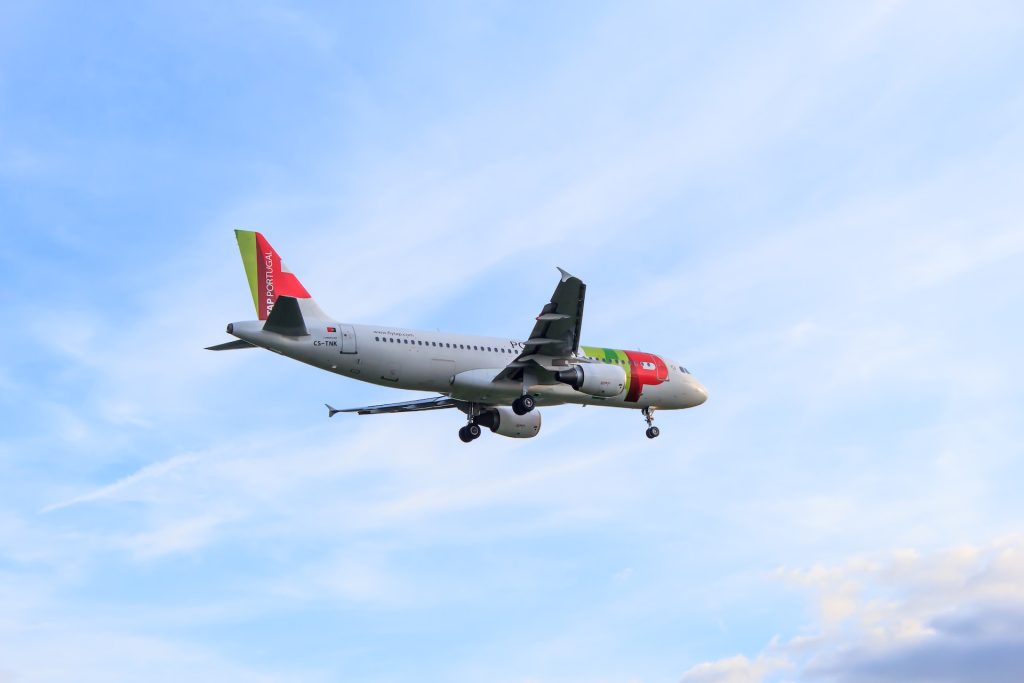 Unlike most other airlines on this list, whose stopover program is limited to a single city, Portugal's TAP boasts a program that allows you to stop at either Lisbon (the capital) or Porto (the country's second city), providing travelers a much more complete and diverse experience. According to guidelines, passengers can enjoy a stopover of 1 to 10 days without any additional costs to their airfare.
Moreover, if you want to see more of the country, you get 25% off any internal flights, as well as many discounts on hotels, experiences, public transportation, restaurants and more! Go and find out why their program was voted as the best in 2023 by Global Traveler Magazine.
Air China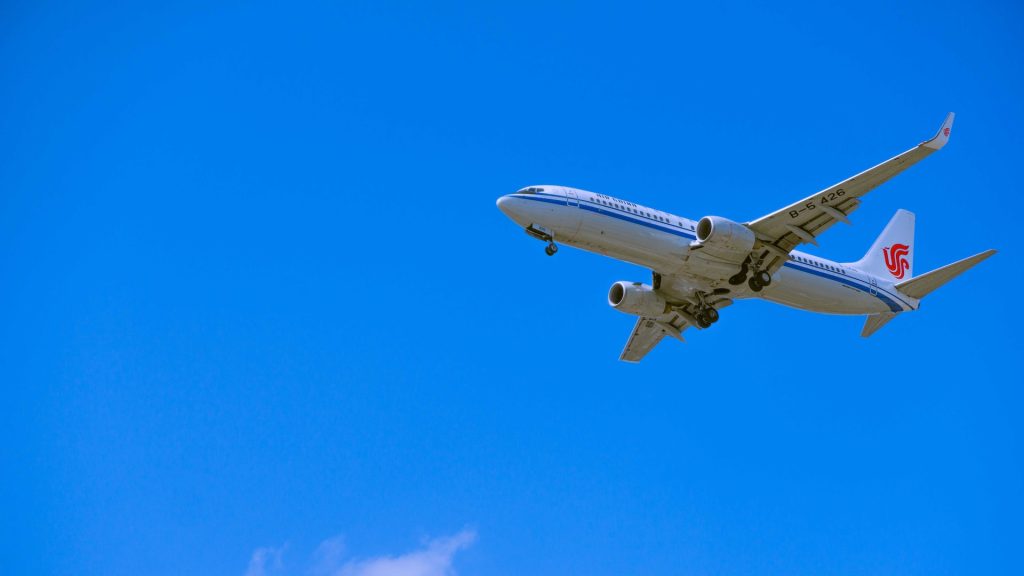 Although it's not technically a stopover program, Air China's Transit Accommodation initiative can be equally useful to passengers with layovers in the country lasting between 6 and 30 hours. Travelers whose flights fall within this timeframe can enjoy a complimentary night's stay in a local hotel, complete with transportation to and from the airport.
As of now, it's worth noting that this service isn't available everywhere in China, being currently offered at select airports in Beijing, Chengdu, Shanghai, Hangzhou, Tianjin, Chongqing, Wenzhou and Wuhan.
Qatar Airways
The first of five airlines based in the Arabian Peninsula to make it on this list, Qatar Airways' stopover program allows passengers to make a break and enjoy a stay in Doha for up to 4 days, without incurring in any extra airfare costs.
Plus, the airline provides accommodation packages at pretty interesting prices, with rates starting at just 14,00$ per person per night in 4-star hotels and going up to 81$ per person (also per night) in the most luxurious hotels the country has to offer.
Etihad
Based in the emirate of Abu Dhabi, Etihad also offers a stopover program with a strong focus on accommodation. That being said, if your journey includes a layover in Abu Dhabi, you can choose to extend your stay for up to 4 nights, with the airline providing two different options for lodging:
For stays lasting 2 to 4 nights, you can enjoy discounts of up to 40% at some of the city's most luxurious hotels;
For stays lasting just 1 or 2 nights, Etihad offers accommodation from a pre-selected list of 3 and 4-star hotels in Abu Dhabi.
Finally, if your layover falls between 10 and 24 hours, Etihad offers the Transit Connect option, which includes a free stay at a hotel conveniently located near Doha airport.
Emirates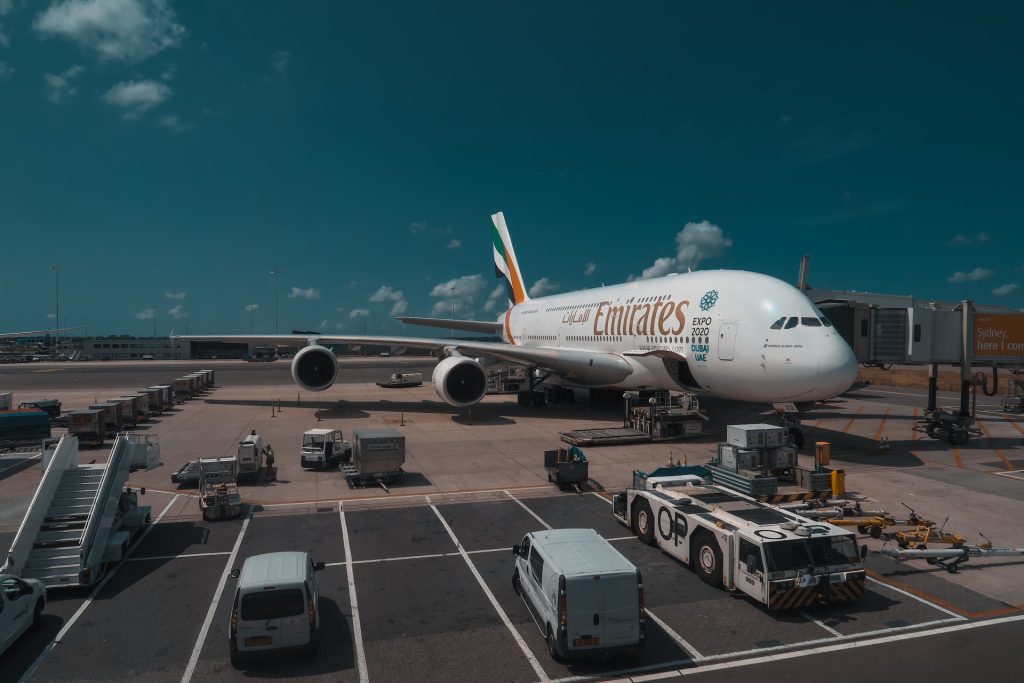 While Emirates may not be as generous as some other Gulf airlines, they do have a stopover program of their own. However, the only thing the airline waives are any additional airfare costs for having a 24 or 48-hour layover in Dubai, though you'll be entirely responsible for covering all expenses with accommodations, transportation and activities. Be that as it may, Emirates still provides some discounts for partner hotels and activity packages, depending on your preferences and budget.
To book a flight with a stopover in Dubai, you'll need to use the Advanced Search tool on their booking platform and include Dubai as one of your travel destinations (like you're making a multi-city reservation), as shown in the image above.
Royal Jordanian Airlines
Through the Zuwar Stopover program, Jordan's flag carrier allows passengers the possibility of extending their layover in Amman and enjoy one of several tours made available by the airline. Depending on how long your layover is, you can choose between one-day cultural tours or more complete packages that also include accommodation. All these options include transportation, meals and any entrance fees to museums and attractions.
Alternatively, if you've got a layover that's over 6 hours but less than 24, you can make use of the Transit Accommodation service, which offers accommodation for one night, meals and transportation between the airport and your hotel.
Oman Airways
Capping off our Arabian section, Oman's national airline offers considerable discounts for those who wish to break their long-haul flight and spend up to 3 days in the Sultanate. As part of their stopover program, passengers can enjoy a stay at one of the airline's partner hotels (breakfast included) and benefit from discounts of up to 25% on both their accommodations and dining experiences at the hotel. Moreover, depending on your chosen package, airport shuttle service to and from Muscat Airport might be included as well.
For shorter layovers, lasting at least 8 hours, Oman Air provides a convenient (paid) 8-Hour Stopover service, which includes a guided tour of Muscat and access to the airport lounge.
JAL Japan Airlines
Just like some of the other programs mentioned here, Japan Airlines offers passengers the flexibility to create their own layover in Japan using the "Multi-City" feature on their booking platform, at no extra cost. When it comes to how long you stay in Japan, JAL doesn't set a specific time limit, though you should be aware that any expenses during your stay will be on your tab.
As a side product, you can also consider getting the JAL Japan Explorer Pass, a special fare offered by the airline that allows you to book domestic flights at prices ranging from 5500 JPY to 11.000 JPY. An offer that can come quite in handy if you wish to explore as much as possible of Japan during your short stopover.
Finnair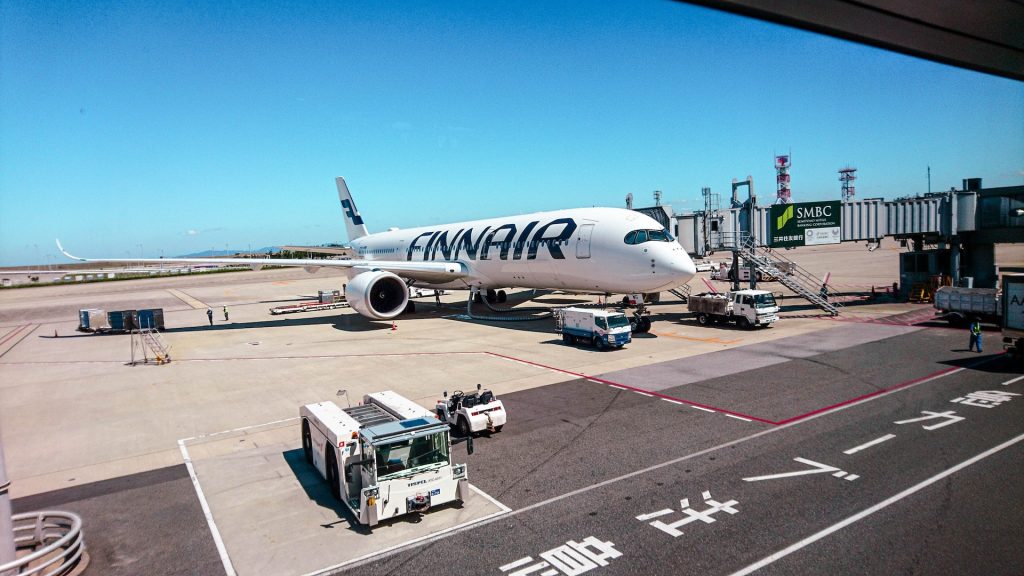 Making a rare appearance from Europe in this list (as most stopover programs aren't particularly useful for passengers from the Old Continent), Finnair offers travelers the chance to arrange a layover in the Finnish capital for 6, 12 or 24 hours, without any impact on the final ticket cost.
While it's true that you'll be responsible for covering all other expenses, if you book a hotel, tour or experience package directly from the airline's website or through Visit Finland, their official partner, you can accumulate Finnair Points, which can later be used to get discounts and other perks on future flights with Finland's flagship carrier.
Avianca
For the Latin American debut on this list, you can book your stopover in Bogotá with the Colombian Avianca. Unfortunately, no additional airfare costs are waived unless your stopover is shorter than 24 hours, but you can always check out their recommendations for what to see and do in such a brief visit.
To make your reservation, you'll use the "multi-city" search feature (referred to as "Multidestinos") on Avianca's website, following the same process demonstrated for the Emirates program above.
Copa Airlines
Finally, we cap off our list of the best stopover programs in the world in the beautiful country of Panama, with what is probably the most recent program of the lot. For those interested in finding out more about this Central American country, it's possible to extend a layover in Panama for up to a maximum of 7 days without seeing any increase in your airfare.
However, much like most other programs, any additional expenses will be your responsibility, though the program itself offers a rich selection of packages, tours and experiences, with special discounts for participants. You can check them out at the link on the previous paragraph.