Discover three beautiful Greek islands in a single trip! Your itinerary will include flights from London to Mykonos, and onward to romantic Santorini and Corfu. Pay for the whole journey only £97!
If you're looking for a blend of beautiful backdrops and ancient culture, set off to explore beautiful Greek Islands. You'll find whatever landscape your heart desires there. Jump at the chance to plan cheap journey across Greece. In a single trip you will see Mykonos, Santorini and Corfu.
Travel dates:
4-15 June, 2022
Route:
London Gatwick – Mykonos – 4 June
Mykonos – Santorini – 8 June
Santorini – Corfu – 11 June
Corfu – London Luton – 15 June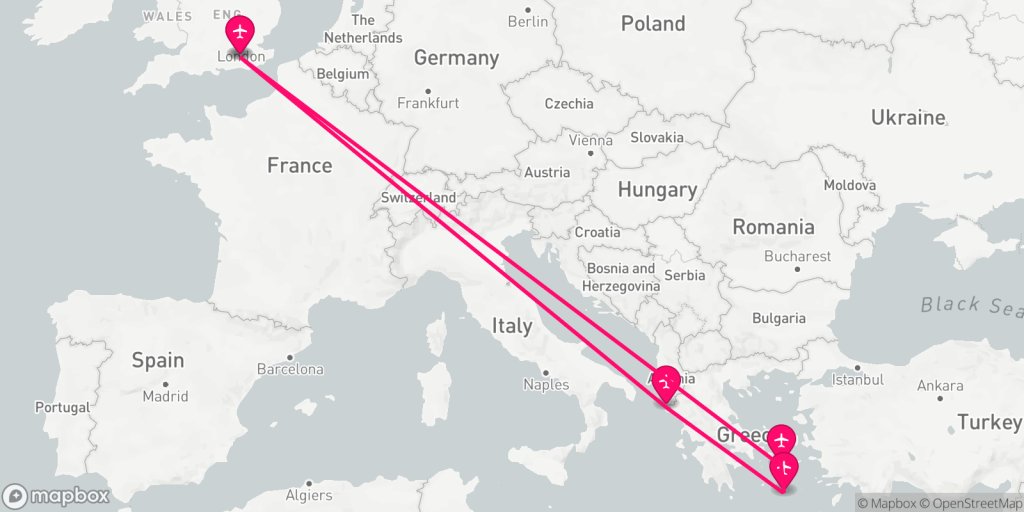 Baggage allowance:
Check out airline policy for baggage allowance
Please note: All the information on this page is correct at the time of publication. If you are checking out the deal at a later date, the price and the availability may no longer be as advertised. Prices are subject to change. To ensure you never miss our deal again, sign up for DEAL ALERTS: download our App on Google Play or App Store.
The prices in the article are available at the time of publication and may be subject to variation. To ensure you don't miss the opportunity access the offer through our partner as soon as possible!