Located southeast of continental Greece, the Cyclades are a group of over 200 islands spread across this specific administrative area of the Aegean Sea. Although the term "Cyclades" may not be particularly familiar to you, we can guarantee some of its islands are big-time tourist hotspots, visited by millions of people every single year.
With Santorini and Mykonos, two of Europe's most beloved Summer destinations, spearheading the archipelago's tourist efforts, the Cyclades are filled to the brim with absolutely adorable islands, complete with their trademark whitewashed villages and phenomenal views over some of the most portrayed sunsets in the whole world.
Without further ado, we present you our ultimate Cyclades travel guide, containing all the information you need on transportation and travel scams, hotels/restaurants suggestions and 5 individual itineraries for each of the archipelago's most popular islands, such as Santorini, Mykonos, Naxos, Paros and Milos.
Cyclades Travel Guide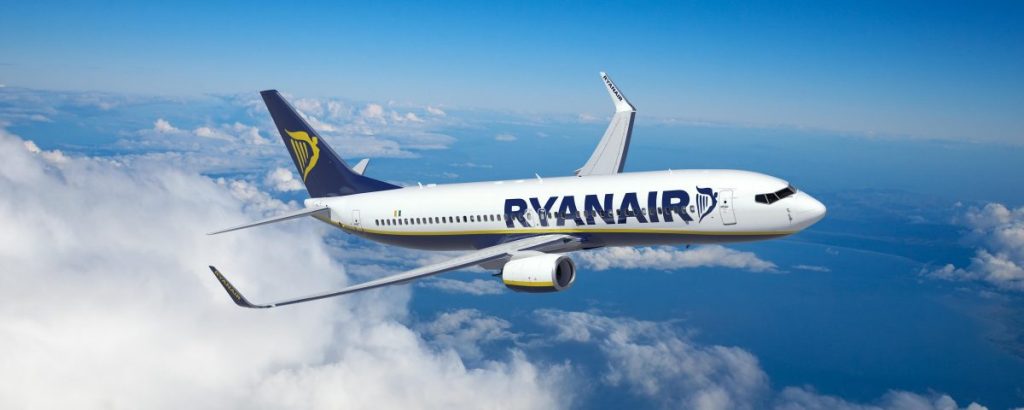 How to get to the Cyclades Islands – Flights from the UK
Although the Cyclades are formed by more than 200 islands, there are only two international airports in the entire group. Those can be found in Santorini and Mykonos.
If you're visiting from the UK, then you can fly into Santorini from: London–Gatwick (British Airways and Easyjet), London–Heathrow (British Airways), London-Luton (Easyjet), London-Stansted (Jet2 and Ryanair), Bristol (Easyjet, Jet2 and TUI), Edinburgh (Easyjet and Jet2), Birmingham (Jet2 and TUI), East Midlands (Jet2 and TUI), Leeds/Bradford (Jet2), Manchester (Jet2 and TUI) and Newcastle upon Tyne (Jet2).
As for the island of Mykonos, it is also possible to fly from the UK through: London–City (British Airways), London–Gatwick (British Airways and Easyjet), London–Heathrow (British Airways), London-Luton (Easyjet), Bristol (Easyjet) and Manchester (Easyjet and Jet2).
As an alternative, passengers can also choose to fly to Athens and then get on a domestic flight into any of the Cyclades' main islands. Those flights can be operated by Aegean Airlines, Ryanair, Volotea, Sky Express, Cycladic or Olympic Air. Another option would be to ditch that second flight and hop on a ferry towards your desired destination. You can find out more information regarding this subject on our Cyclades travel guide's section about transportation between islands (down below).
Cyclades Travel Guide – Best time to visit the region
Much like the rest of the country, the Cyclades are also an extremely seasonal destination, receiving most of its tourists during the Summer months. However, as one can assume by looking at prices and crowds, places like Santorini and Mykonos have a pretty urgent situation to tackle due to overtourism, especially in July and August. That being said, it might be a good idea to skip the Cyclades during those months, both for the sake of your well-being and your wallet.
As an alternative, and so that you can still enjoy the islands' beaches and good weather, we suggest booking your visit the shoulder-season, specifically for the period between May-June or September-October.
Cyclades Travel Guide – Documents needed for your trip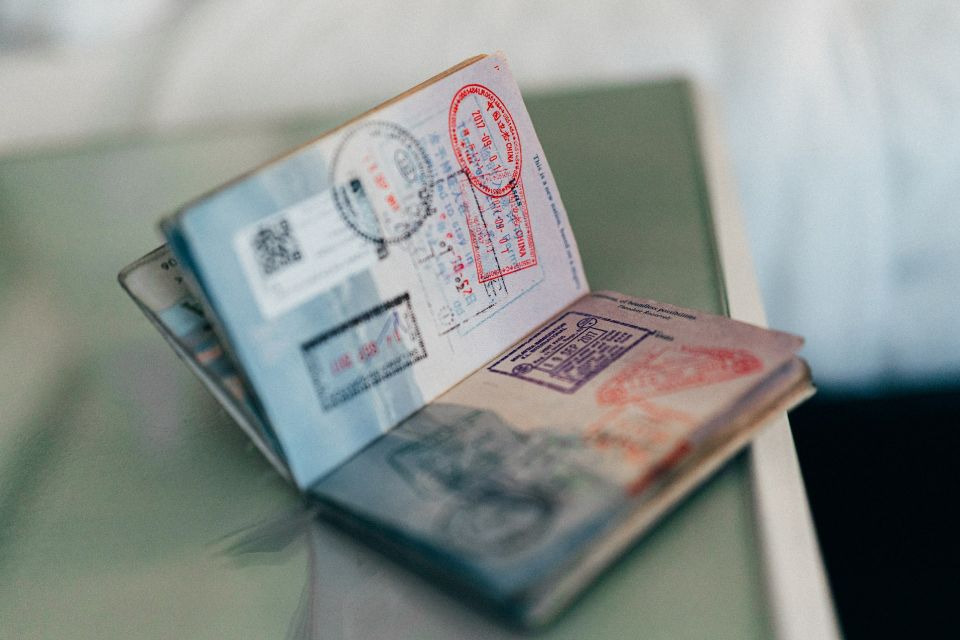 Since Greece is part of the EU, British citizens do not need a visa to visit. You'll just need your passport, which must have been issued within the last 10 years and remain valid for at least 6 months from the date of your trip.
However, keep in mind that starting November 2023, British passengers will need to apply for ETIAS in order to enter any EU country.
Cyclades Travel Guide – Withdrawals, banking fees and travel budget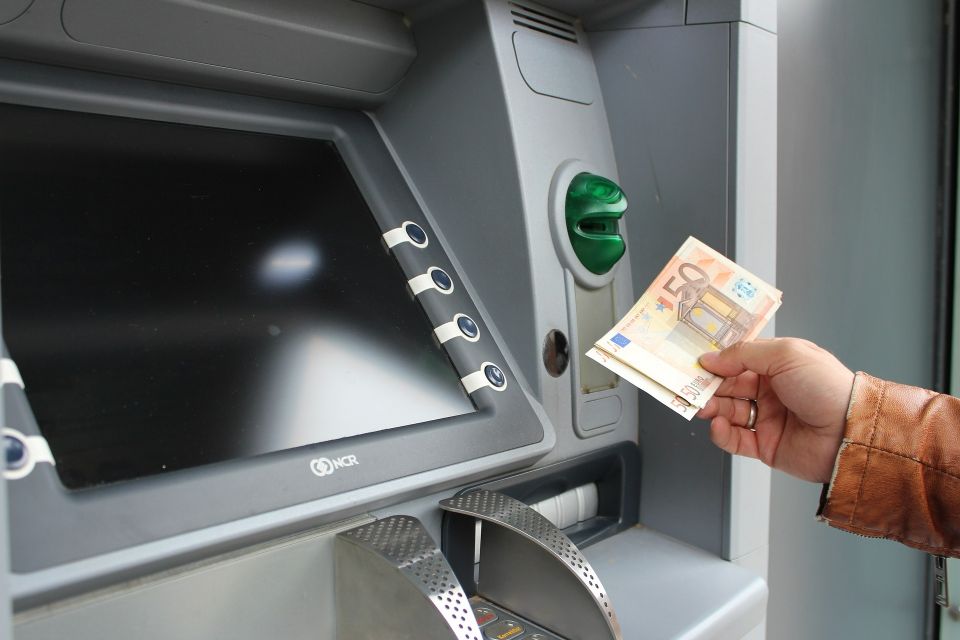 With the Euro (€) as Greece's official currency, any withdrawal using a UK bank card might incur in the payment of several different fees. Besides the percentual fee referring to the currency conversion, some UK banks may also charge a flat commission for withdrawals made outside the UK. In some instances, you may well end up paying 5%-6% of your original withdrawal in banking fees.
On the other hand, exchanging money before your trip is not a viable solution either. Besides not being any cheaper, it's also not safe or wise to carry so much money on you during your trip. As such, we recommend using the services of online banking fintech companies such as Revolut, N26 or Monzo.
Although each have their own limitations and fees, they allow you to withdraw a certain amount in foreign currency without any fees involved. And even after that threshold is reached, costs are much smaller when compared to traditional banks. Sign up for Revolut for free >> to get 3 months of Premium.
Cyclades Travel Guide  – Common scams and frauds
Generally speaking, Greece is an extremely safe destination for visitors. Although you may come across a few shady areas in the capital of Athens, that problem pretty much ceases to exist when visiting the Cyclades, where most economic activities are dependent on tourism to survive and crime has virtually no statistical expression.
We only recommend that you pay special attention to your belongings around crowded areas or at the beach, and never accept a taxi ride where the meter is not working. Here, much like everywhere else in the country, you just need to use your common sense to stay out of trouble.
On a side note, never order anything at a restaurant without looking at the menu first, especially around the most touristy areas. According to some recent online reports, several Canadian and American tourists have been surprised with astronomical bills after eating at several different cafes/restaurants across the Cyclades (although this seems to be more recurring in Mykonos).
Where to sleep in the Cyclades – Hotels and Accommodation
If you're looking out for a place to stay on our Cyclades travel guide then we got you covered!
Similarly to what already happens in many other Greek regions highly reliant on tourism money to survive, hotel prices also tend to be quite high in the Cyclades, especially during high season. Nevertheless, and especially for people coming from most places in Western Europe, North America or Scandinavia, tourists may still find the island group to be mildly affordable when compared to what they're used to back at home.
That being said, here are some options based on the cities we recommend you to stay at on our itineraries of the Cyclades Islands, in Greece:
Cyclades Travel Guide – Hotels in Santorini
Cyclades Travel Guide – Hotels in Mykonos
Cyclades Travel Guide – Hotels in Naxos
Cyclades Travel Guide – Hotels in Paros
Cyclades Travel Guide – Hotels in Milos
Cyclades Travel Guide – Transportation between the airports of Santorini/Mykonos and the main cities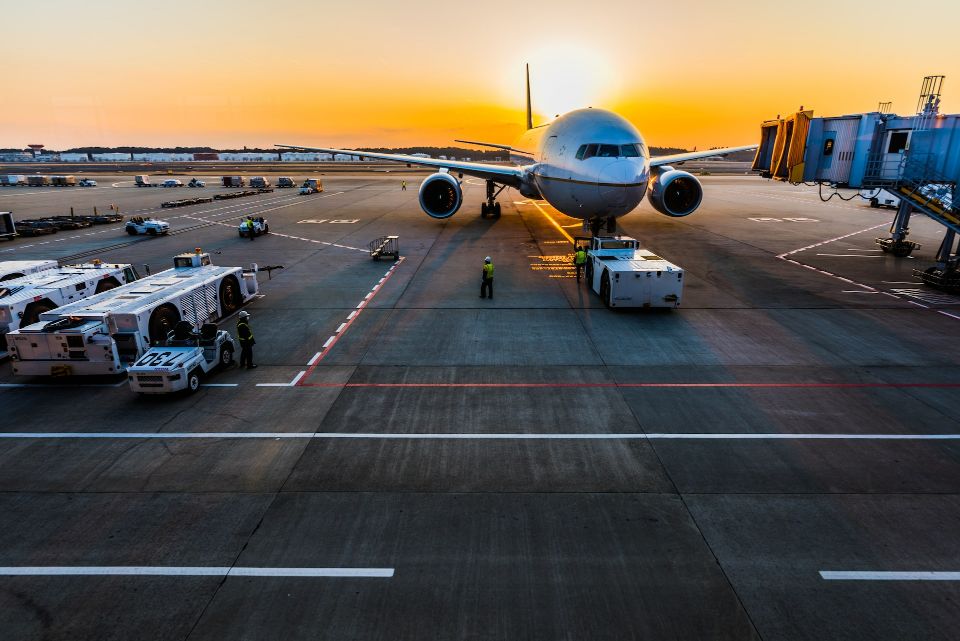 Bus between Santorini Airport and Fira
Upon landing in Santorini, the cheapest way to reach any of the island's main urban centers is to use the local public bus. These vehicles connect the airport to the city of Fira, the capital of Santorini.
The buses depart directly from the arrivals' terminal, and you can buy your ticket from the driver for 1,80€. The distance is just short of 6km, which, depending on traffic, might take about 10 to 20 minutes to complete. During Summer months, these buses run from 06h25 and 22h25, with a new vehicle leaving every hour or so. If you're not staying in Fira, you can change to another bus after arriving in the capital, which is connected to pretty much every other town in Santorini.
As an alternative, you can hire a taxi to take you straight to your place of accommodation, although this will naturally turn out to be a lot more expensive than just using the bus. As an example, the same exact trip between the airport and Fira would set you back anything between 20€-30€.
Bus between Mykonos Airport and Chora
Likewise, in Mykonos, using the bus is also the cheapest way to reach civilization after landing at the local airport.
The buses depart directly from the arrivals' terminal and ticket prices will depend on your destination. All vehicles leaving the airport will be either heading towards the New Port of Mykonos – stopping in Chora along the way – or the station Fabrika, located in the island's capital. In this situation, the price of the ticket will range between 1,80€ and 2,30€. Running time starts at 08h15 and ends at 22h15, with a new bus leaving once an hour. If you're not staying in Chora, you can change to a different bus at the Fabrika station, which is the island's main transportation hub.
Once again, and though it might be infinitely easier, using a taxi is a lot more expensive as well. In order to take the same trip as the bus, between the airport and Chora (around 3.5km), your taxi fare will be around 15€-20€.
Cyclades Travel Guide – Using the ferry to move around between islands
If you're already planning your itinerary along the Cyclades, then you will necessarily have to figure out the best way to move around between all the different islands. Either way, it's not like you have a lot of options to choose from, as the ferry is by far the best and most popular way to do so.
Fortunately, there are over 20 ferry companies operating all over Greece, with Blue Star, Golden Star, Minoan Lines and Hellenic Seaways standing out as the most popular. However, and so that you don't have to search for a specific route on dozens of websites, you can use the platform FerryHopper, which aggregates the offers of several different local companies. That way, you can easily compare prices and times on the same browser tab.
If you intend to visit all of the main islands across the Cyclades in a single trip, then this is the itinerary you'll want to look for:
Santorini – Milos: 17€, 4h
Milos – Paros: 12€, 7h (fast ferry at 75€, 1h45)
Paros – Naxos: 15€, 50 minutes
Naxos – Mykonos: 36€, 1h15
Mykonos – Santorini: 70€, 3h (fast ferry)
Using the Island Hopper tool from their website, you can plan out all the ferry trips you need to take and then buy all the tickets (up to a maximum of four) using a single purchase.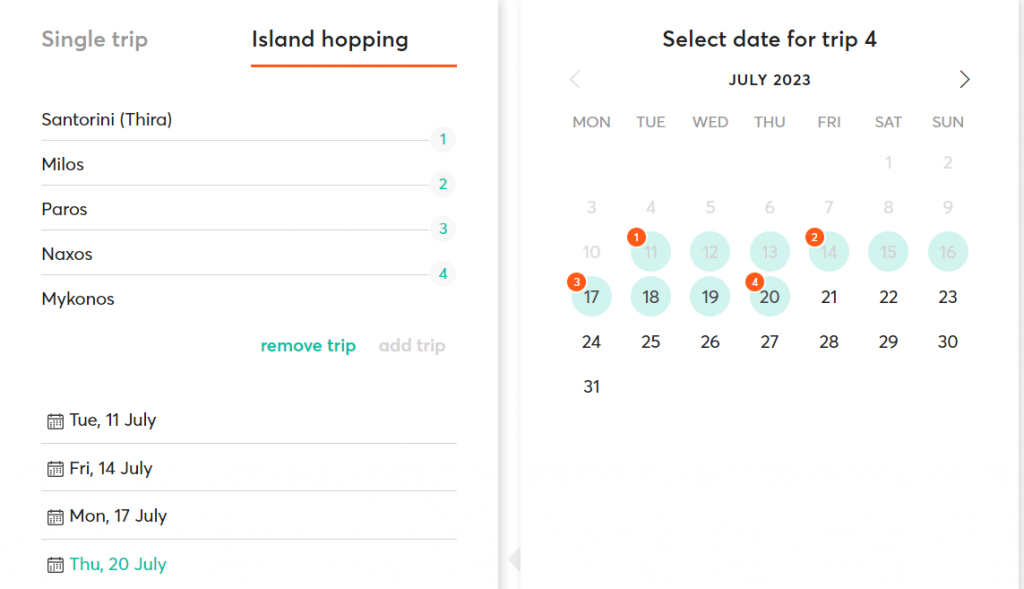 Alternatively, you may also fly with local company Cycladic between the islands of Santorini and Naxos. Tickets start at 99€ and the flights takes about 20 minutes. However, this route doesn't seem to be available during the Summer.
Cyclades Travel Guide – Transportation inside each island
Moving around in the Cyclades – Buses
As stated above, every island (even those without an international airport) is served by a local public bus service. Although there is no integration between the networks of different islands, they all follow the same basic premises.
For example, and regardless of the island, ticket prices range between 1,50€ and 2,50€ depending on distances, and it is quite rare to be able to find buses running after 22h30, even on weekends. Besides, do not expect to find bus stops in the middle of nowhere, as the services' goal is to connect the areas where people actually live across the islands.
Moving around in the Cyclades – Renting cars, scooters or quads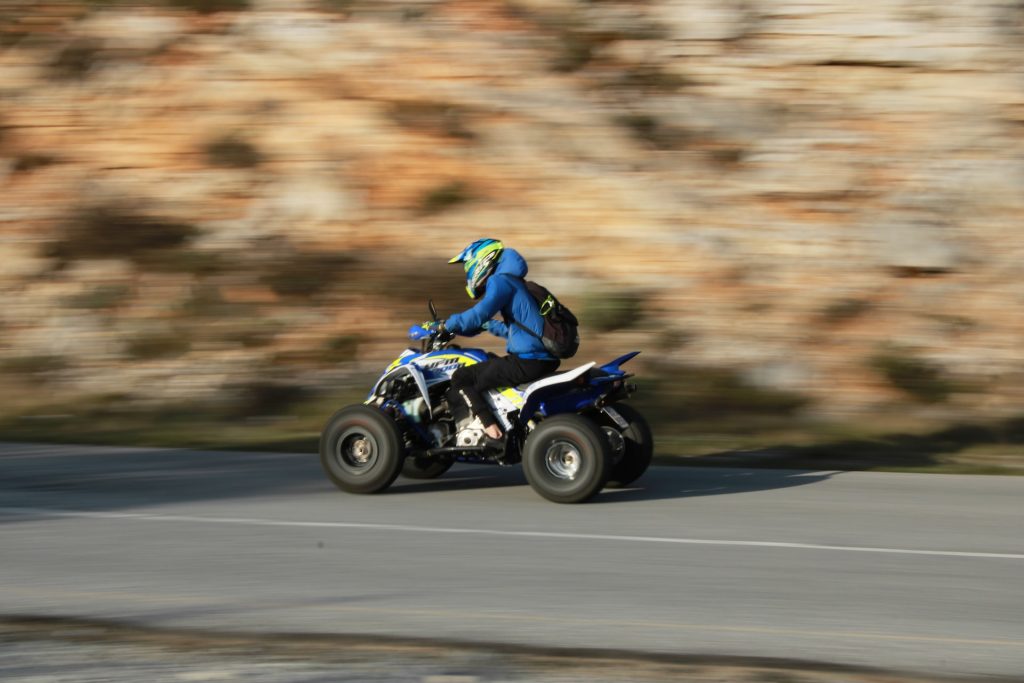 In every single one of the main Cyclades islands, you can easily find companies where you can rent different motorized vehicles, such as cars, scooters or quads. However, and before you make up your mind on this solely based on your budget or personal preferences, it's equally important to assess the topography and type of terrain you will find on the island you're visiting.
When looking at Santorini, for example, the most popular areas are simultaneously the ones where roads have the most inclination, which means renting a quad or a scooter might not be the way to go, since these roads are pretty much unavoidable. We should also mention that, in case you have no experience driving scooters, Greece is definitely NOT the place where you want to figure things out. Roads are narrow, visibility isn't always the best and Greek drivers are famous for being downright reckless behind the wheel.
Plus, keep in mind it is mandatory to have a motorcycle license in order to drive any scooter over 50cc. In case you think you'd still be comfortable driving such a limited vehicle, we remind you that you will definitely struggle while trying to drive a 50cc scooter through some of these steep roads. As for quads, a regular license is enough.
That being said, if you wish to rent a scooter or a quad in the Cyclades, you can check these local companies:
As for cars, you can browse for prices and availability on Rentalcars.com!
What to eat in the Cyclades Islands, Greece – Local staples and culinary delights
Since Greece is considered one of the flag-bearers of the Mediterranean Diet, food around the Cyclades is usually quite enjoyed by visitors. As we're talking about a group of islands, fish is always bound to have an important role in local gastronomy, with grilled fish and fried calamari available on most restaurant menus.
However, it is equally important to keep in mind local specialties tend to change as you move across the Cyclades. Fava beans, for example, are a fundamental ingredient when it comes to typical Santorini dishes, such as the Pantremeni, a stew where this vegetable is slowly cooked in tomato sauce. On the other hand, in Mykonos, traditional food is more centered around cheese and cured meats (such as Louza, the prosciutto of Mykonos), with the island's signature cheeses – Kopanisti and Tirovolia – used in the preparation of Mostra and Melopita. The first one is usually served as an appetizer, with a big barley rusk toppled with Kopanisti cheese, tomatoes and a delicious combination of olive oil, oregano and capers. As for the latter, it presents as decadent sweet tart made with filo pastry, which is then filled with tirovolia cheese and drizzled over with honey and cinnamon. Moving on to the island of Paros, chickpea is one of the most used ingredients when cooking local staples, such as Revithada, an aromatic soup with rosemary and lemon, or Revithokeftdes, the Greek version of the ever-popular Middle Eastern falafel.
Last, but certainly not least, we leave you with a typical Cycladic dish that can be found all across the archipelago. A fried patty made with local tomatoes, onion, fresh herbs, shredded zucchini and feta cheese, the Tomatokeftedes are the ultimate staple food one should try when visiting the Cyclades.
Cyclades Travel Guide – Hidden Treasures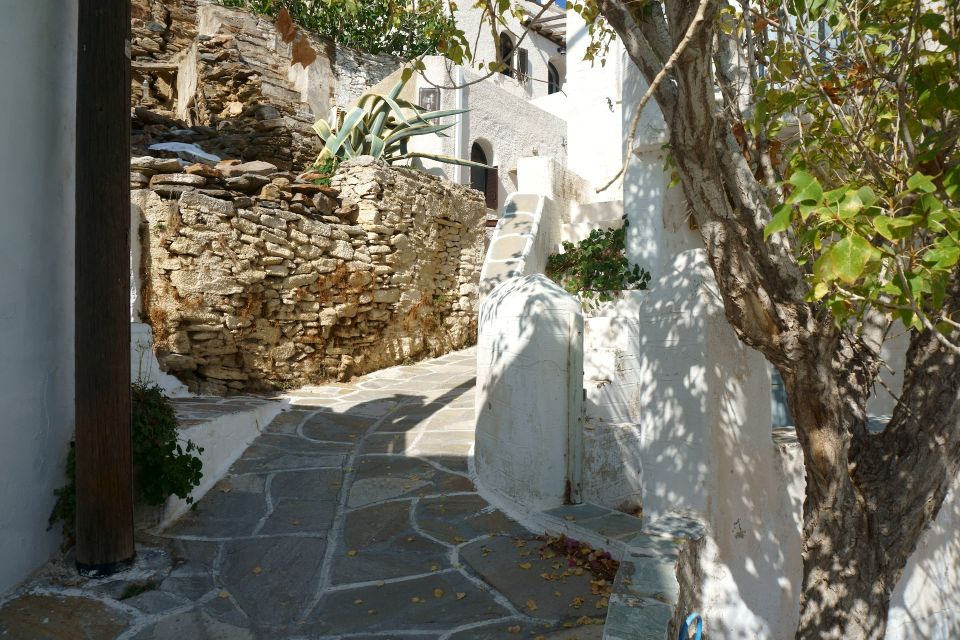 Although visiting the main islands and exploring its most prominent landmarks is already quite the time-crunching task, we would still like to share with you a list with some of the best kept secrets one can still find in the Cyclades:
Rock of Skaros, Santorini
Agios Georgios, Santorini
Perissa Beach, Santorini
Pyrgos, Santorini
Kapari Beach, Mykonos
Pagka Market, Mykonos
Agios Panteleimonas Monastery, Mykonos
Kouros of Apollonas, Naxos
Lefkes, Paros
Cyclades Islands Travel Itineraries – Santorini, Mykonos, Naxos, Paros and Milos
So that reading and consulting this guide can remain as user-friendly as possible, we have created five different posts, one for each of the main islands' itineraries.
You can move on and read them through the links below: