This Zakynthos 3-day itinerary is a part of our broader Ionian Islands travel guide. We recommend you check it out for the best travel tips and the most accurate information about the archipelago, regarding transportation, hotels and restaurants for the islands of Corfu, Lefkada, Kefalonia and Zakynthos.
Zakynthos 3-Day Itinerary – What to see and do in 72 hours
As the result of two extremely violent earthquakes – the last of which having taken place in 1953 – Zakynthos was pretty much left in rubble, with most of its cultural and architectural history being wiped out. That means Zakynthos is also a lot more reliant on its natural attributes to attract tourists than its remaining Ionian sisters. Luckily, that never turned out to be a real issue, as Zakynthos is also one of the most beautiful islands in the country, propelled by its giant limestone cliffs and the bluest waters you've ever seen. Oh, the fact that this is also one of the best Greek islands to snorkel and deep dive certainly doesn't hurt the cause either!
That being said, if you're on your way to Greece and looking for what to see and do in Zakynthos in 3 days, we leave you with a detailed Zakynthos 3-day itinerary, complete with all the tourist landmarks and points of interest you don't want to miss.
Bus between Zakynthos Airport and Zante Town
Before properly introducing you to our Zakynthos 3-day itinerary, it's important to know how to exactly get to civilization upon landing in the island. The cheapest way to reach any of the island's main urban centers is to use the local public bus, with a vehicle connecting the local airport to Zante Town, the island's main urban center.
The buses depart from a stop located right across the arrivals' terminal building, and you can buy your ticket from the driver for 2,20€. The distance is about 4 km, which, depending on traffic, might take about 10 to 15 minutes to complete. Buses operate from 06h40 to 19h40, with a new vehicle leaving the airport at 08h40, 09h40, 10h40, 11h40, 12h40, 15h10 and 17h40. If you're not staying in Zante Town, then you will have to change vehicles after arriving in the capital.
As an alternative, you can hire a taxi to take you straight to your place of accommodation, although this will naturally turn out to be a lot more expensive than just using the bus. As an example, the same exact trip between the airport and Zante Town would set you back anything between 10€-15€.
Zakynthos 3-Day Itinerary – Day 1: Zante Town
As mentioned in our intro, earthquakes have destroyed pretty much all the old buildings in Zakynthos… but that doesn't its capital isn't worth spending at least a couple of hours! As such, you'll start your adventure precisely in Zante Town, where you can check the Church of Agios Dionysios, the most beautiful in the island, visit the Byzantine Museum (4€) and take a stroll through the Solomos Square. For a little taste of the old Zakynthos, we invite you to walk past the Roma Mansion, one of the few historical buildings that have survived the 1953 earthquake. Although it was actually converted into a museum a few years back, it is currently closed to visitors.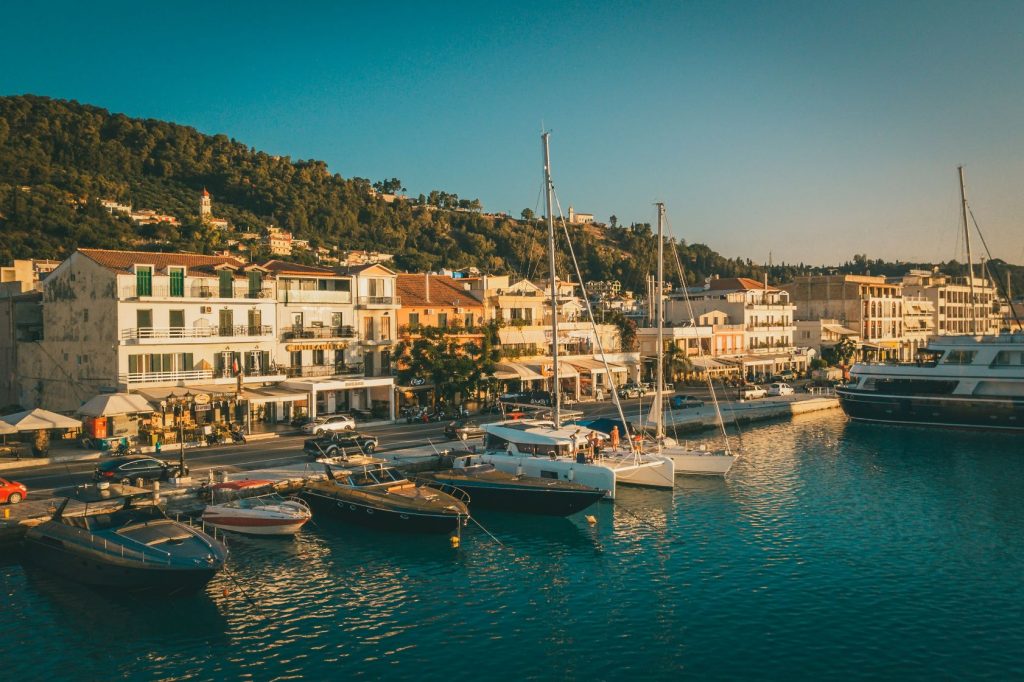 Only 2.5km away from Zante, we also recommend climbing up to the Venetian Castle of Bohali. Although it has been standing in ruins for many years, to the point where its main gate is basically the only feature left, this is nevertheless a great place to enjoy the view over the Ionian Sea and the island's capital. Finally, and for your last stop of the day, you will ascend to the top of Mount Skopos and have a look at the Panagia Skopiotissa Monastery. Besides the place's historical value, being one of the island's oldest byzantine churches, the whole setting around it is an equally solid reason for a visit!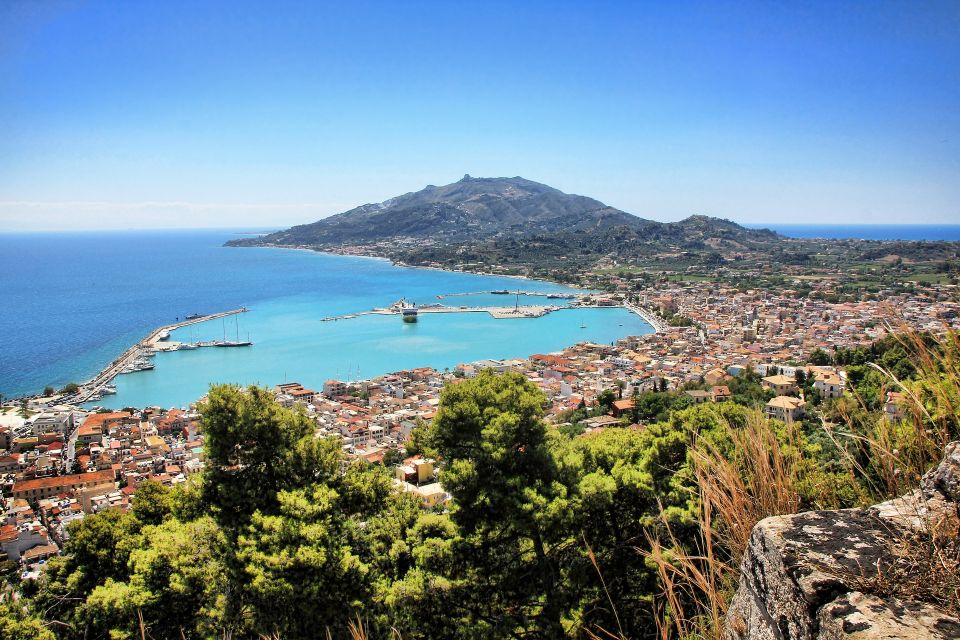 First day wrap-up:
Zante Town
Church of Agios Dionysios
Byzantine Museum
Solomos Square
Roma Mansion
Venetian Castle of Bohali
Panagia Skopiotissa Monastery
Cheap restaurant suggestions in Zante Town:
Zakynthos 3-Day Itinerary – Day 2: National Marine Park of Zakynthos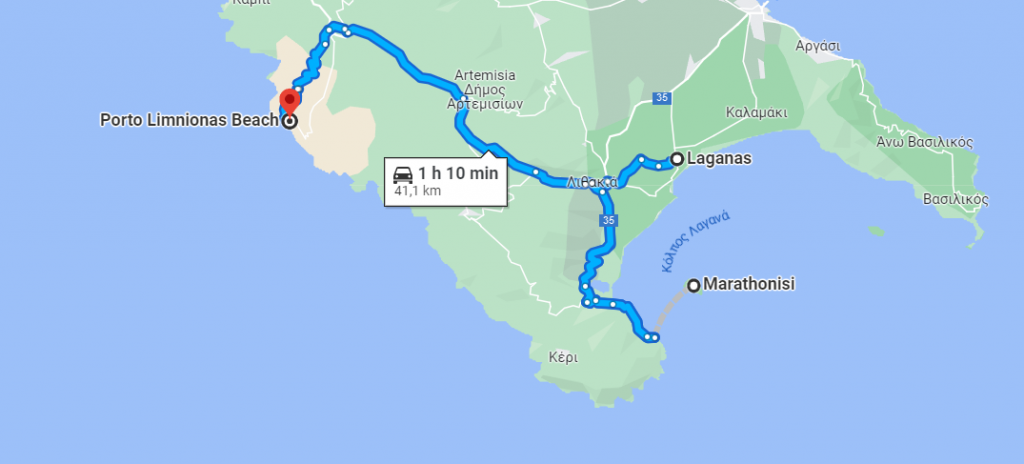 After a more culturally-leaning first day, the time has come to dive deep (well, literally) into Zakynthos' natural wonders! For a proper introduction, you'll make your way to Laganas Bay, located inside the National Marine Park of Zakynthos. Besides its wonderful beaches and lush green spaces, this is also the best place to learn more about the island's endemic turtles.
However, if you really wish to see (and, if you're lucky, to swim) with the turtles of Zakynthos, then your best chance is to book a boat tour that will take you to the Island of Marathonisi, suggestively branded as "Turtle Island". On the way, most tours will also make a stop at Keri Caves. After seeing the turtles, your day will come to an end at the fabulous Porto Limnionas Beach. For years isolated from the rest of the island, the place has been growing in popularity ever since local authorities decided to pave a brand new road leading to this pristine beach. However, and despite the ever-growing number of visitors, it still remains one of the island's best kept secrets.
Recommended Tour:
Second day wrap-up:
Laganas Bay
National Marine Park of Zakynthos
Marathonisi Island
Keri Caves
Porto Limnionas
Cheap restaurant suggestions in Laganas and Porto Limnionas:
Zakynthos 3-Day Itinerary – Day 3: The Most Beautiful Beach in Greece
Finally, you'll bid farewell to Zakynthos with a visit to the island's most popular and recognizable landmark! Still, we want to keep you waiting for a bit, so your day will start at the Xigia Sulphur Beach, one of the most bizarre in Greece. As one might assume when reading the name of this place, the smell can be quite… unique, to say the least! However, it is perfectly normal, as there is sulfur oozing from the cliffs that surround the beach, with the harmless substance ending up being washed away by the sea. Feel free to swim here though, as sulfur is a compound commonly present at most thermal baths, known for its healing properties that help speed up bone and muscle recovery.
After your impromptu outdoor spa session, it is now time head to the village of Agios Nikolaos, where you can get on the boat to the legendary Navagio Beach. Also known as "Shipwreck Beach", due to the carcass of an old ship that washed ashore and remains there to this day, this place is insanely popular, having featured in oh-so many lists of the most beautiful beaches in the world. Completely surrounded by giant limestone cliffs, the only way to reach this small piece of heaven is to get on a boat. However, Greek authorities have recently announced the beach will remain closed to visitors, extending the September 2022 ban until further notice due to the severe risk of landslides. Visitors can still get on the boat and see the beach from ashore, but stepping into the sand is strictly forbidden. Regarding prices, you can expect to pay about 20€-25€/pax for a round-trip with a quick stop to check out the Blue Caves.
On the other hand, if you wish to replicate this beach's trademark photo (you know, the one that pops up in every single google search), then you will have to drive to the villages of Volimes or Anafonitria, from where you can access the viewing platform. Can't think of a better place to say goodbye!
Third day wrap-up:
Xigia Sulphur Beach
Navagio Beach (Shipwreck Beach)
Blue Caves
Volimes/Anafonitria (viewing platform)
Cheap restaurant suggestions in Agios Nikolaos, Volimes e Anafonitria: