There's something cathartic in the ability to shape your very own journey independently. In the remarkable act of bravery of hitting the road with nothing but the resources you've personally gathered, embracing the unfamiliar and the uncharted. This doesn't necessarily define someone as better or worse than those who simply go for the comfort only a travel agency can provide, but it is undeniably an experience that offers a wealth of enrichment and learning.
So, if you're considering planning your own trip for the very first time, think of this article as that gentle push you've been seeking! Through a straightforward, step-by-step guide, we're here to help you understand what factors you should be paying attention to, from picking the perfect destination to getting the right travel insurance, without neglecting the arrangement of flights, accommodations and ground transportation.
Stick around as we show you how to plan an independent trip in just 10 insightful steps
Planning an independent trip in 10 steps:

Pick your destination
Let's kick things off with one of the most exciting steps in the process of planning your own trip! While there are many factors that can influence where you want to go, in the end, it all boils down to three main aspects:
a) Personal preferences;
b) Budget;
c) Dates;
While the first one is pretty straightforward, it's important to match up your preferences with the time of year you're able to travel, and, no less important, with the amount you're willing to spend. Naturally, a longer trip is usually more expensive, which is why we often go for pricier destinations (like London, Amsterdam or Scandinavia) for shorter getaways, and keep budget-friendlier spots (like the Balkans, North Africa or Turkey) in mind for longer adventures.
When it comes to dates, they can impact your trip in a couple of different ways. Firstly, if you only have a handful of days off, it might be smarter to focus on one single country, and preferably one that isn't located too far away. I mean, if you're thinking about catching a flight to the opposite side of the world, you've got to factor in that at least 2 days will be "wasted" on the commute.
And then, there's the time of year to consider as well. Let's say you've got Cancun and the whole Mayan Riviera on your radar, but your only window to go is during the Summer months (from June to October). In that case, it's good to know that this lines up with hurricane season and also the time when the beaches in this part of Mexico tend to be affected by the accumulation of seaweed. As such, you'd be better off changing the dates of your trip or, if that's no longer possible, just changing the destination altogether.
Check documents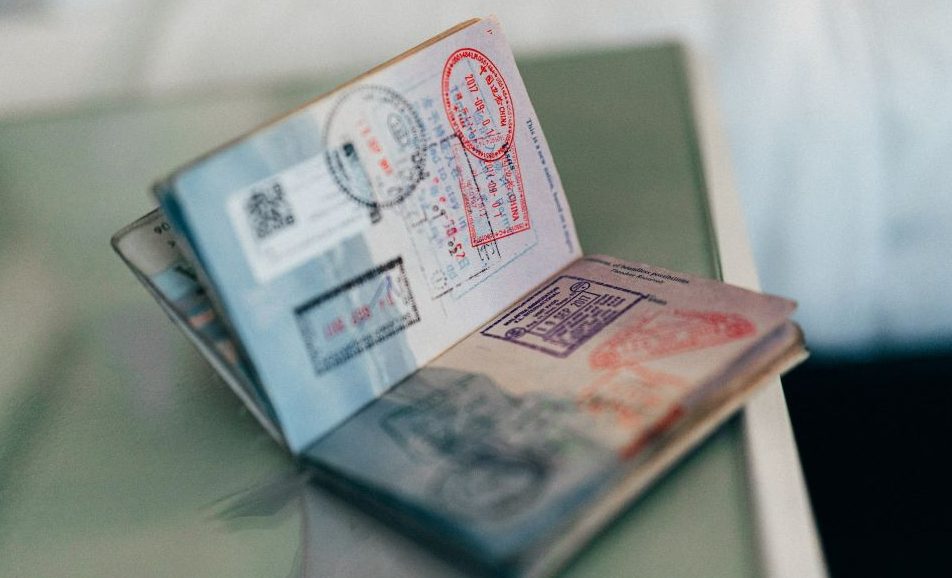 Once you've tackled the monumental task of picking your dream destination, it's equally vital to understand the conditions you need to meet for smooth entry into the country. Luckily, for most nations you'll just need to show your passport, so as long as it bears at least 6 months' validity beyond your entry date.
Moreover, and even though European passports are usually quite powerful, it's also a must to figure out if you need a visa before setting off. Obviously, the degree of difficulty for this process depends on where you're heading. For some countries it's just as simple as paying for a visa on arrival (Indonesia, Jordan or Iraq), while for others, you can handle the whole thing online from the comfort of your home (Azerbaijan, Oman or India). Finally, and these are the ones that might send shivers down your spine, some destinations actually demand that you apply for a visa in person at an embassy (Russia or China), or make it mandatory for you to actually hire a tour guide to accompany you on the ground (Libya Syria or North Korea).
Design Your Travel Itinerary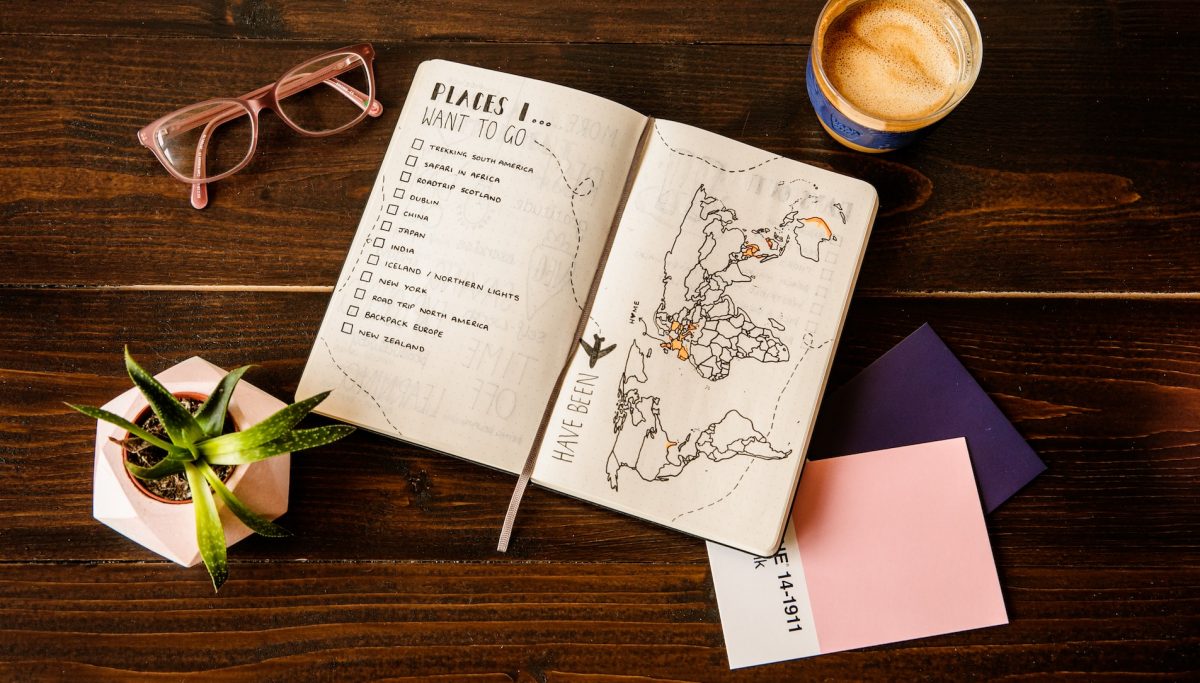 No matter how many days you've got to explore your chosen destination, there's always going to be something you miss out on. So, to make sure you get the most out of your experience, it's really important to plan ahead and create an itinerary with all the places you wish to visit each day.
As one might expect, there's no one-size-fits-all resource or secret formula for every destination, with good ol' Google standing as the ultimate tool to help you find the info you need. You can simply type things like "what to see in X", "best things to do in Y" or "places to visit in Z" (just replace XYZ with the actual name of your destination). And if you're into old-school vibes, you can always grab a guidebook, with many classics available from the likes of Lonely Planet, Rough Guides or Bradt Guides. Once you've got your list, you can use a mapping and navigation tool like Google Maps to plan your route, making sure you focus on a couple of specific areas in each day.
Want to see how it's done? After quick research for the best places to visit in Barcelona, I came up with the following tourist attractions:
La Sagrada Família
Camp Nou
Park Guell
Barceloneta
Plaça Catalunya
La Rambla
Tibidabo
Gothic Quarter
Saint Eulalia Cathedral
La Boqueria Market
Sant Pau Modernist Complex
Casa Batlló
Palau de la Música Catalana
Montjuic
Palau Nacional
Bunkers del Carmel
Picasso Museum
Magic Fountain
Pedralbes Monastery
Labirint d'Horta Park
Knowing before-hand that I will only be spending 3 days in Barcelona, my focus now is on making the most of my time without getting caught up in long commutes between attractions. Every moment counts! Once I've pinned all 20 spots on My Maps, here's how the big picture looks:
Now that I have the locations of each item in mind, all that's left is to make use of Google Maps to figure out the distances and create a solid plan for each of the 3 days. The result below is the best possible arrangement, helping me save both time and energy, as I won't be wasting neither commuting or walking aimlessly. Plus, and this is even more crucial, I can make sure I cover everything I want within the relatively brief time I have in the city.
Day 1:
Day 2:
Day 3:
This same line of thinking applies to longer journeys or to those that involve exploring multiple cities (or include any day trips). In these cases, it's crucial to factor in the time spent on the road, so that your experience doesn't end up feeling considerably shorter and less fulfilling than anticipated. To learn more about public transportation and getting around within your destination, you can check out the step 7 in this guide on how to plan a trip independently.
Budget Your Trip
Equally vital, and to ensure you can manage your finances smartly, it's essential to create a budget for your trip! Beyond the most obvious factors like flights and accommodation, remember not to overlook those variable aspects, such as local transportation expenses, entrance fees for attractions, and, naturally, restaurants/meals. When it comes to the latter, and to get a feel for the cost of living in the cities you're heading to, you might want to explore websites like Numbeo or Price of Travel.
When putting together a travel budget, these are the factors you won't want to overlook:
Flights;
Accommodation;
Meals;
Visa/Documents;
Transportation between the airport and the city center (or hotel);
Buses, trains, etc;
Tourist Attractions;
SIM Card;
Souvenirs.
When calculating the projected costs for each of these, you'll have a clear idea beforehand of the amount to allocate for your adventure, streamlining the process of planning an independent trip.
Nevertheless, and so that you can get a tighter grip on your travel budget and things don't slide out of control, we always recommend using Revolut. Besides being able to take advantage of the card's most redeeming quality – to allow you to withdraw foreign currency without any exchange fees – this is also a pretty useful tool when it comes to managing your finances. By using the bank's online app, you will have immediate access to your balance, as well as all your expenses, allowing you to check in real time whether you've been charged any fees for your withdrawals or not. Besides, you may just load your card with the exact daily amount you want to spend on your trip, helping you to avoid overspending and going over your budget. Plus, if you find yourself in a situation where your card got lost or stolen, the only money you stand to lose is amount you had loaded your card with. Sign up for Revolut for free >> to get 3 months of Premium.
Schedule Flight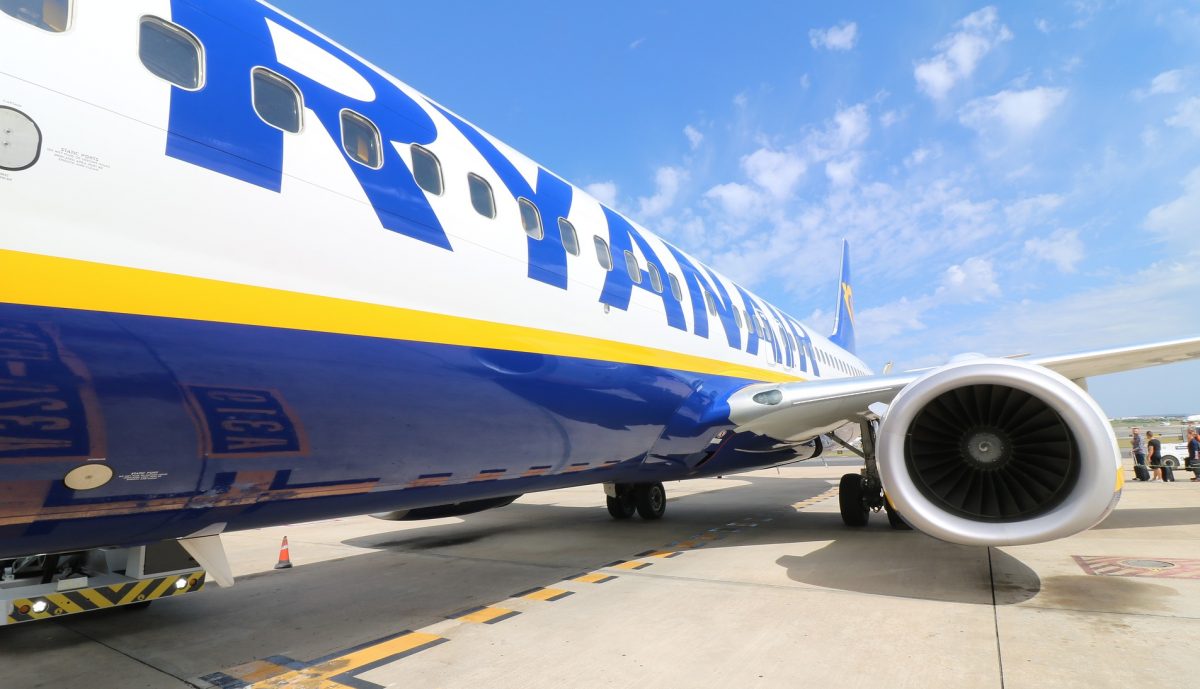 When the time comes to book your flight and make your trip official, ensuring you get the best possible price is mostly dependent on a key factor: flexibility. Sometimes, having the flexibility to adjust your adventure by a mere 2 or 3 days can save you a pretty penny. And yes, as you might expect, flights on Fridays, Saturdays and Sundays tend to come with a heftier price tag compared to weekdays, the same way flying in July and August is substantially more expensive than October and November.
Another factor that plays a role in flight costs, and this is particularly relevant when it comes to long-haul journeys serviced by flag carriers, is the number of layovers. Keep this in mind: convenience comes at a price, and sometimes, quite a steep one! That's why it might actually be cheaper to hop over to Mexico with a stopover in the US than to opt for a direct flight from London (for example).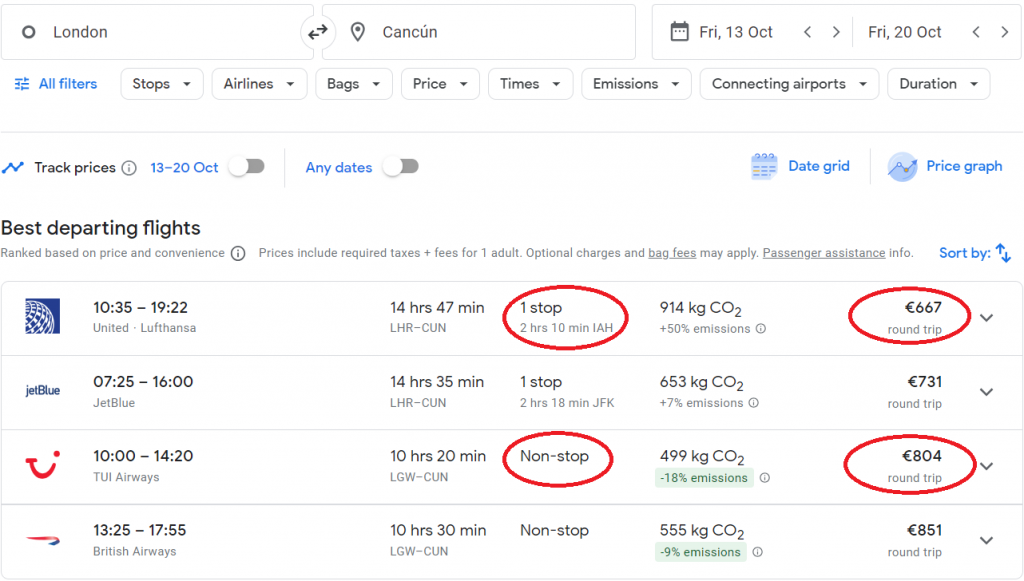 On the flip side, it's important not to get caught up in those famous "urban legends" that suggest there's a specific day of the week where it's cheaper to book flights. As general advice, kick off your search around 3 to 6 months before your trip. For full-service carriers, this window can even stretch to around 10 months prior. During this period, you can monitor prices using tools like Google Flights or Skyscanner. When you stumble upon a price that suits your budget, don't hesitate – book it! Waiting around for further drops could lead to regret a few days or weeks down the line.
Once you've secured your tickets, remember to stay on top of the timelines for online check-in!
Book Accommodation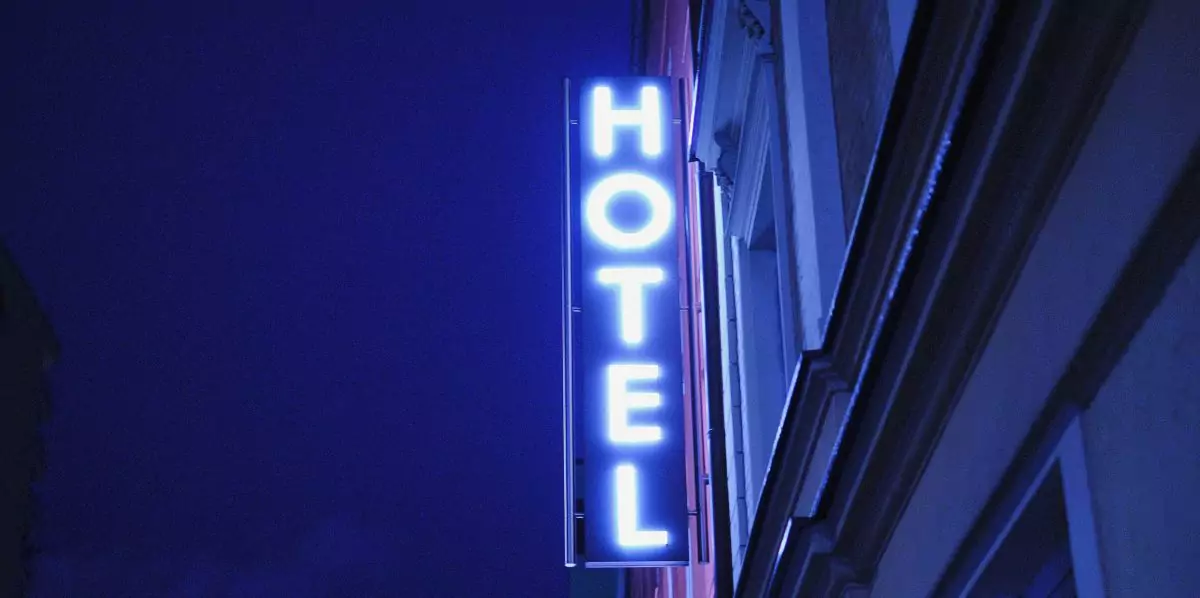 Once you've secured your flight, it's time to choose the hotel for the upcoming escapade. Given that accommodation often takes up a substantial slice of the travel budget, it's pivotal to be especially attentive when booking accommodation. However, while there are several platforms that allow you to compare prices across different websites, travelers often gravitate toward one or two trusted sources, with the ever-present Booking.com at the top of most lists.
Be that as it may, if you want to get the best possible deal for a specific place of accommodation, I'd recommend using a specialized search engine. Such aggregators, like Kayak, Trivago or Momondo, will allow you to instantly compare all sorts of offers for the same hotel across different websites, saving you some precious time. This means that, by using these tools, you won't need to visit websites like Hotels.com, Expedia or Agoda (aside from the aforementioned Booking.com) separately. Once you've checked out these search engines to get an idea of the price range, it's also a good idea to take a look at what the hotel itself is offering. Sometimes, their price might be a bit higher, but they might throw in some extras like a late check-out, vouchers for meals or spa services, free cancellations, breakfast, among other benefits.

Beyond the price tag, it's also worth paying attention to the location of the hotel. Usually, being close to the city center is a safe bet, especially in the northern hemisphere, although prices can be sky-high there compared to the outskirts or suburbs. That being said, if staying in the heart of the city is too pricey, just make sure the area you're considering has good access to local public transportation, otherwise you may end up spending on taxis what you had initially saved in accommodation! Furthermore, it's equally important to know which parts of the city you should avoid for being deemed dangerous or unsafe.
Public Transportation and Getting Around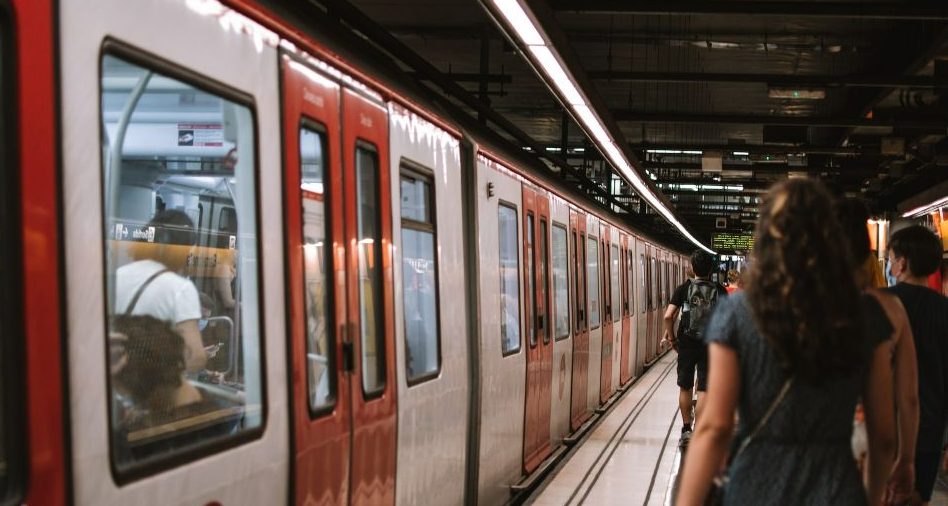 To make the most of your adventure without wasting too much time getting around, it's a good idea to take a look at the public transportation options in your destination before you go. Of course you don't need to know the name of every single metro station by heart, but having a general sense of the nearest stops to where you're staying and to the main tourist spots can really help when you're planning an independent trip!
Furthermore, this research can actually save you some money as well! Once you've got your travel itinerary figured out, you'll have a pretty good idea of how often you'll be hopping on local buses/trains/trams, which can help you decide if it's worth grabbing a 24, 48 or 72-hour tourist pass instead of buying individual tickets for each ride. Also, depending on where you're headed, you might even get lucky and find that the local transportation system is integrated into Google Maps, so you can just open the app and figure out the best way to get from point A to point B using public transport.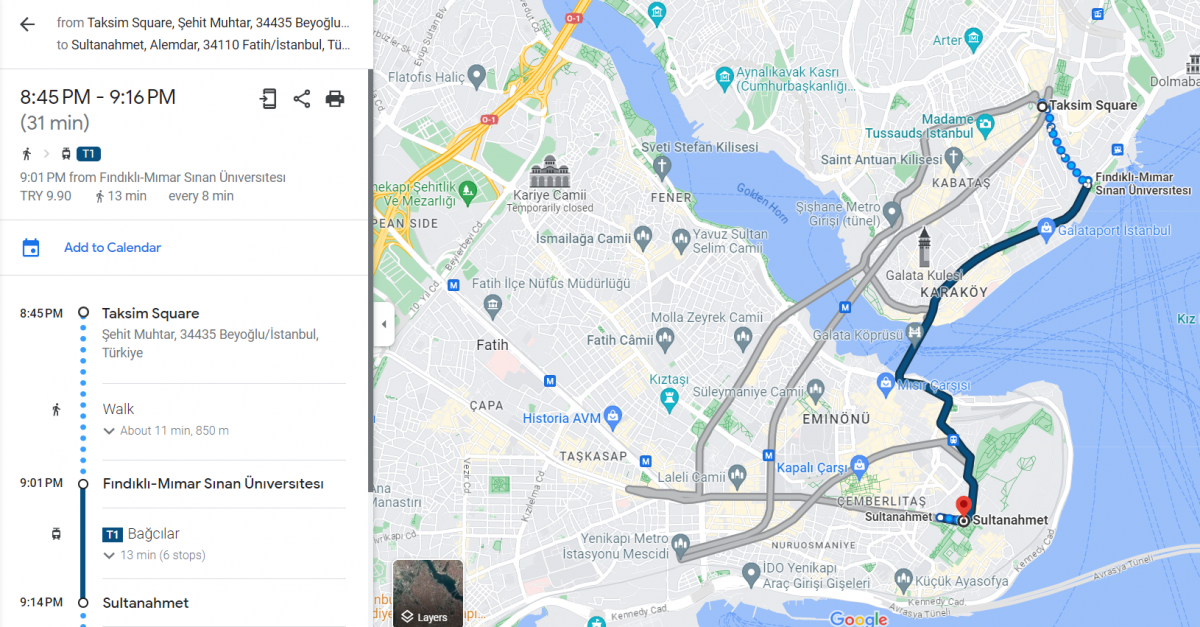 Speaking of getting around, and to avoid feeling all disoriented as soon as you touch down, it's a really smart move to do a little research ahead of time on how to travel between the airport and the city center.
On the other hand, if you'll be visiting different places across the same trip, you'll want to figure out how to move around between cities. Depending on what kind of transportation options each country offers, you may be traveling by bus or by train. If we're dealing with a huge country or a nation composed of different islands, you might also take a domestic flight or catch a ferry.
In order to find the exact bus or train connection suited to your needs (and buy tickets online – if possible at all), you'll have to rely on different platforms for your research. Regarding train travel, you can usually find the official websites of the country's railways by popping the country name into Google followed by the word "railways". But when it comes to buses, it gets a bit trickier. You can dive into blogs or other resources by typing in "bus from X to Y" (replace X with the origin and Y with your destination), or you can check out some aggregators that gather up info from all sorts of local bus companies:
If you're planning a trip in Southern, Western or Central Europe, Flixbus will always be a pretty valuable resource, operating routes with their own buses. Regarding aggregators, and though there's no way we can cover them all in this post, here are a few options you might want to check:
Book a travel health appointment
When planning to travel outside of Europe, particularly to tropical destinations or places with recent disease outbreaks, it is absolutely crucial to schedule a traveler's health appointment. During the consultation, and according to the official recommendations of the World Health Organization, a medical professional will assess your destination and determine which vaccines are necessary, whether malaria prophylaxis is required and provide valuable advice on topics like food, clothing, medication and skincare.
To book your appointment, you can schedule with your GP (though it will not be free), visit a private clinic or even arrange a consultation with an online healthcare provider.
Hire travel insurance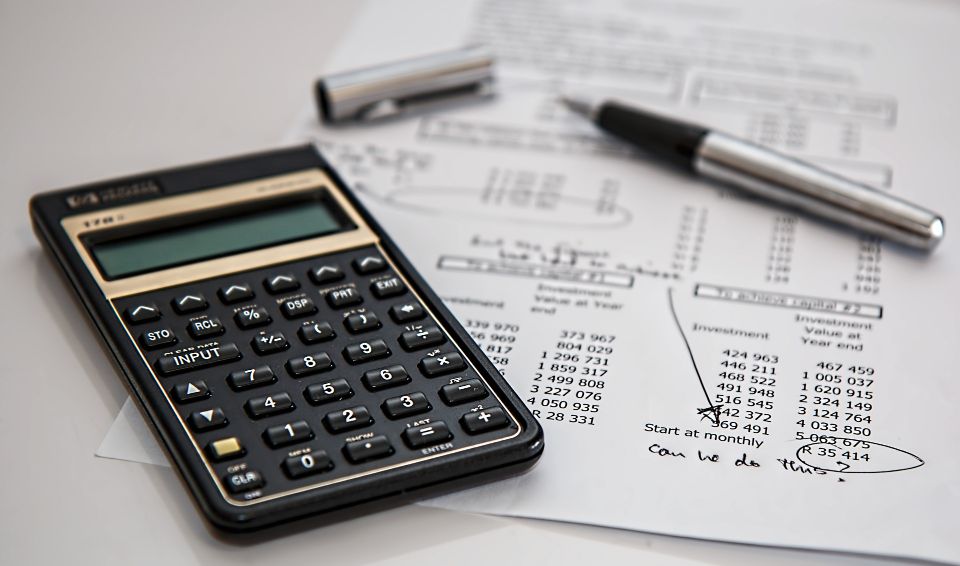 If you want to embark on your journey with complete peace of mind, ensuring you're prepared for any unexpected events, then getting travel insurance is an essential step of your pre-travel checklist.
However, should your trip take you to a country within the EU, Iceland, Norway, Switzerland or Liechtenstein, you have the option to apply for a UK Global Health Insurance Card, an official document that is completely free and grants you access to public healthcare services in those countries under the same conditions as you would back home. You can easily request the card online through the NHS.
However, it's important to note that this card only covers healthcare services, providing no protection for cancelations, theft or loss of luggage. For comprehensive coverage that includes these points, as well as health coverage when traveling to countries outside the mentioned group, it's advisable to purchase travel insurance.
Consult our Pre-Travel Checklist
Finally, once you've gone through all the steps above, we strongly recommend taking a look at our pre-travel checklist, a rundown of everything you should do and take care of before you hit the road.
Among the vast array of different things mentioned on the checklist, some of which we've already discussed in detail here, you'll also find tips and suggestions on topics like safety, getting a SIM card, packing and getting an international driving permit.
When you put it all together, these two articles are like your ultimate guide to making sure you're totally ready to plan your own independent journey!