Thanks to a concoction made up of Saddam's brutal regime, a massive American invasion, political divisions and the turbulent presence of ISIS, Iraq has often been seen as an off-limits and dangerous destination over the past 25 years.
However, before all this turmoil, Mesopotamia was the birthplace of some of the world's most remarkable civilizations. Sumerians, Babylonians and Assyrians all left an indelible mark on this region, nestled between the legendary Euphrates and Tigris rivers. In the 8th and 9th centuries, while Europe was sunk deep in the Dark Ages following the decline of the Roman Empire, Baghdad emerged as the world's main center of knowledge, drawing the brightest minds of its time. As you can see, Iraq boasts a rich history spanning thousands of years, which is unfortunately tainted (and forgotten) by the events or recent decades. Now, it's time to rise again!
Home to ancient cities, historical ruins, sacred sites and even tribal ecosystems, we invite you to explore our Iraq travel guide, which covers everything from accommodation and transportation to safety, while also featuring a comprehensive itinerary with everything and you should see and do in Iraq in 10 days.
NOTE: Iraq's present territory is divided between Federal Iraq in the south and Iraqi Kurdistan in the north. While they share an official status as one nation, they are distinct in terms of language, ethnic composition, traditions, forms of government, and even have designated border crossings between them. For the purposes of this guide, we will focus solely on Federal Iraq.
Iraq Travel Guide
How to get to Iraq – Flights from the UK
The territory of Federal Iraq is served two international airports: Basra Airport and Baghdad Airport.
Naturally, there aren't any direct flights from the UK, which means you'll need to plan for a layover in another country. Looking at the various options, the easiest stopover locations would be in Amman (Jordan), Cairo (Egypt), Dubai/Abu Dhabi (UAE), or the most obvious option: Istanbul (Turkey).
Alternatively, if you're up for an adventure, you can also try to enter overland from Southeastern Turkey (passing through Iraqi Kurdistan), Kuwait, Saudi Arabia or Jordan (a shared taxi ride between Amman and Baghdad typically costs between 50€ to 90€). Iraq also shares land borders with Iran and Syria, although crossing these can be considerably more challenging.
Iraq travel guide – Best time to visit the country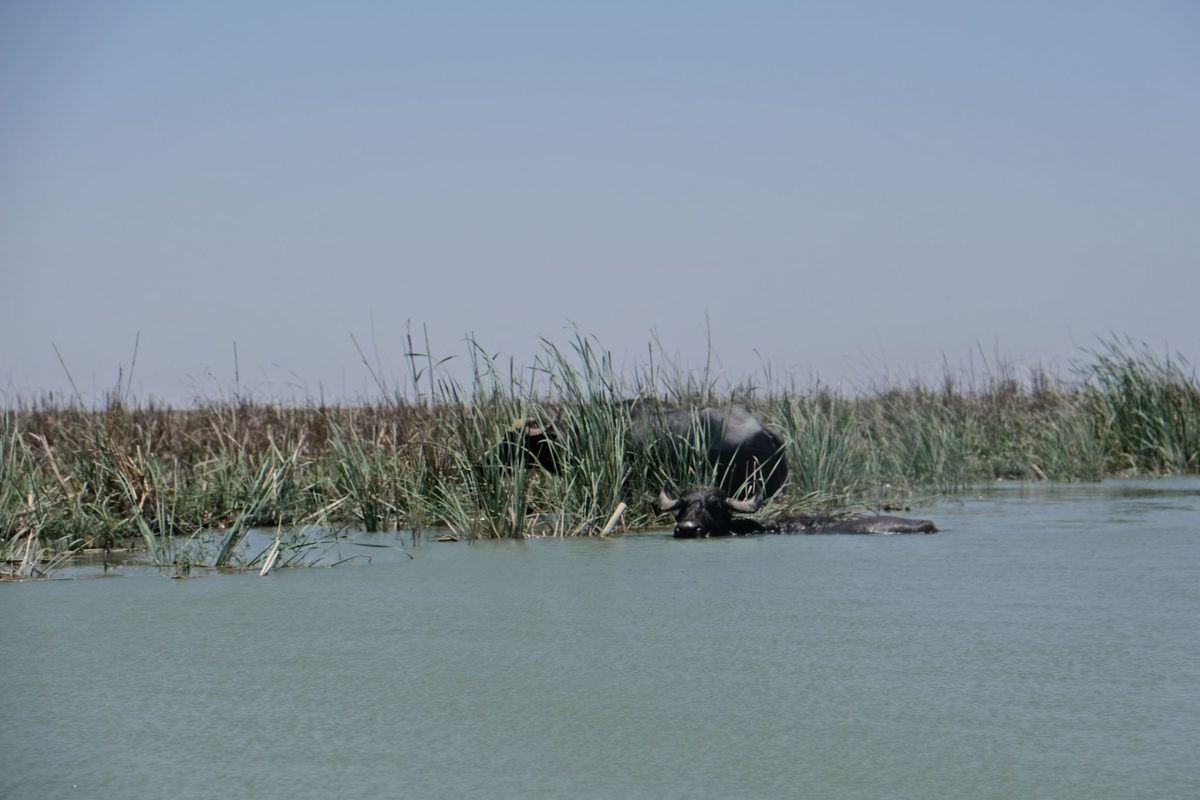 Being located in the Arabian Peninsula, Iraq's summers can be described as nothing short of scorching. Even during the shoulder-season, you should brace yourself for some pretty high temperatures in the southern part of the country. Just to give you an idea, at the end of May, I experienced a blistering 42°C in Basra, with a dry heat that was truly beyond words! On the other hand, I wouldn't suggest planning your visit during the peak of winter either, as it can get quite chilly in some regions and Iraq's infrastructure might not be entirely prepared for it. It won't be as uncomfortable as the sweltering heat, but it won't be particularly comfortable.
That being said, the ideal time to explore Iraq falls between March and April, and then again in October through November. During these months, you can expect temperatures to be comfortably in the range of 25-30°C. Plus, March has an added bonus—it's the time for Nowruz, the Persian New Year, which despite being celebrated more prominently in neighboring Iran and Iraqi Kurdistan, also features some lively parties in Iraq as well.
Finally, if you're keen on truly embracing the local way of life, one of the most incredible times to visit Iraq is during Arbaeen, the world's largest pilgrimage. This religious event takes place every year between August and September (the exact dates change), drawing millions upon millions of pilgrims who embark on a journey to the Shiite holy city of Karbala on foot. In 2019 alone, over 20 million people gathered for these celebrations, with pilgrims finding free food and lodging along the 80-kilometer path from Najaf to Karbala (the most popular route). It's a demanding challenge, but a rewarding one for that matter!
Iraq travel guide – Documents needed for your trip
After many years of hard restrictions where no visit visas were even issued, virtually banning all forms of tourism (aside from religious), Iraq made a significant shift in 2019, opening its doors to the world once more.
Today, for any European Union or British citizen, the process couldn't be more straightforward. Just bring a passport with a minimum validity of 6 months upon your arrival, and you'll automatically receive a visa valid for 2 months. The magic sticker comes with a fee of 75$/75€/75£, so make sure you have that amount in cash when you arrive in Iraq.
At Baghdad Airport, just before you approach the border agents, you'll come across a small desk displaying a plain A4 sheet that reads "Visa on Arrival". Here, you hand over your passport, wait for about an hour, and it will be returned to you with the visa. Then, all that's left to do is settle the payment with the agent and proceed through security.
Iraq travel guide – Roaming costs and sim card
Since there is no special agreement in place between the UK and Iraq regarding international communications and roaming fees, using your regular phone plan in the country is a big no-no!
Therefore, our recommendation is that you either get an Esim before leaving the homeland or buy a physical SIM card upon landing in your destination. You can do so after going through customs in the arrivals' terminal. In Iraq, there are 3 big companies that pretty much run the mobile data market: Zain, Asiacell and Korek. I personally went with Korek and it performed better than I had expected. Of course, in a country with so many structural issues, keep in mind there are areas (especially when traveling between cities) where you might encounter no coverage at all. Last but not least, if you happen to arrive in Iraq in the middle of the night and the airport kiosks are already closed, you'll find plenty of shops spread across Baghdad, particularly around Tahrir Square.
Iraq travel guide – Zain SIM Card
Internet 4.5G+ Weekly 2:

Price: 7000 IQD
Data: 5 GB
Duration: 7 days
Internet 4.5G+ Monthly 2:

Price: 15.000 IQD
Data: 10 GB
Duration: 30 days
Weekly unlimited with 4.5G+ speed

Price: 12.000 IQD
Data: Unlimited
Duration: 7 days
Iraq travel guide – Asiacell SIM Card
Weekly 5GB:

Price: 7000 IQD
Data: 5 GB
Duration: 7 days
Monthly 10GB:

Price: 15.000 IQD
Data: 10 GB
Duration: 30 days
Weekly unlimited 4.5G Internet

Price: 12.000 IQD
Data: Unlimited
Duration: 7 days
Iraq travel guide – Korek SIM Card
Social 4×4 Weekly

Price: 10.000 IQD
Data: 10 GB
Duration: 14 days
Social 4×4 Monthly

Price: 15.000 IQD
Data: 10 GB
Duration: 30 days
Unlimited Weekly

Price: 9000 IQD
Data: Unlimited
Duration: 7 days
Iraq travel guide – Money, Currency and Fees
Withdrawing money in Iraq
Unlike neighboring Iran, it is entirely possible to use Visa and Mastercard network cards to make withdrawals in Iraq. However, please note that not all ATMs may accept foreign cards. This means that, sometimes, you might need to check out a couple different ATMs until you come across one that actually takes your card.
Regarding what card to use, and considering the country's official currency is the Iraqi Dinar (IQD), any withdrawal using a UK bank card might incur in the payment of several different fees. Besides the percentual fee referring to the currency conversion, some UK banks may also charge a flat commission for withdrawals made outside the UK. In some instances, you may well end up paying 5%-6% of your original withdrawal in banking fees.
On the other hand, exchanging money before your trip is not a viable solution either. Besides not being any cheaper, it's also not safe or wise to carry so much money on you during your trip. As such, we recommend using the services of online banking fintech companies such as Revolut, N26 or Monzo.
Although each have their own limitations and fees, they allow you to withdraw a certain amount in foreign currency without any fees involved. And even after that threshold is reached, costs are much smaller when compared to traditional banks. Needless to say, this does not include any fees commissioned by the issuer (in this case, the local bank) of the ATM you're using. In Iraq, it is quite common for ATMs to charge 5000 to 7500 IQD per withdrawal using a foreign card. Be that as it may, you will always be asked to confirm the charge before proceeding with the cash-out. Sign up for Revolut for free >> to get 3 months of Premium.
Payments and money exchange in Iraq
On the other hand, if you prefer to play it safe and bring euros, dollars or pounds for your Iraqi adventure, you can easily exchange currency in any city across the country. While many exchange houses prefer dealing in dollars, euros and pounds are widely accepted as well. Interestingly, you might even discover that some offices actually offer better conversion rates compared to the official exchange rate.
As for payments, and while high-end hotels and fancy restaurants / bars do accept cards, you'll quickly find out that Iraq is still a cash-based society.
Iraq travel guide – Safety and travel scams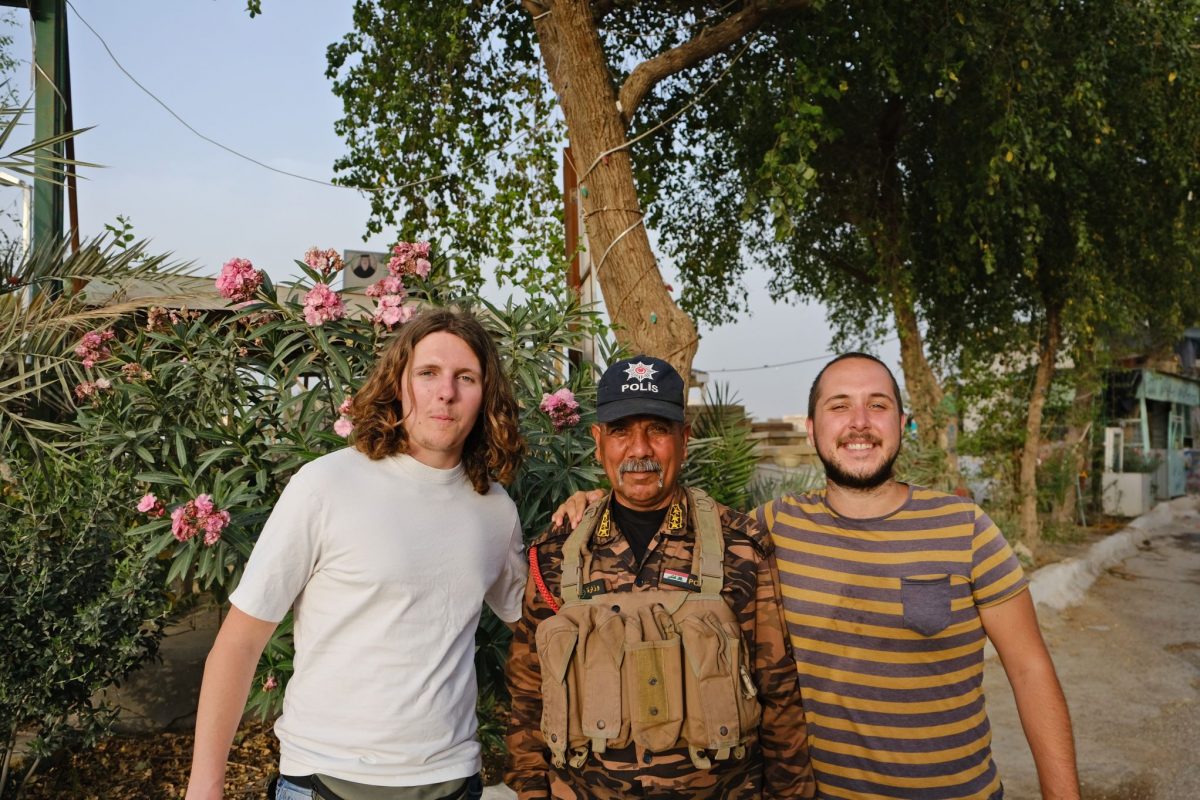 Is it safe to visit Iraq?
When it comes to exploring Iraq, safety is understandably a top concern for those setting foot in Mesopotamia. Thankfully, I can confidently say that traveling in Iraq is currently the safest it has been in decades. Despite its countless structural challenges, the country appears to have achieved a certain degree of stability, and this significantly contributes to a wider sense of security.
While it's true that traveling in Iraq is a lot riskier than traveling in Europe, I personally felt completely at ease crossing the country and wandering through the cities at any time of the day or night. In a broader perspective, I'd compare it to traveling in Western Europe in 2015/2016: while there is a slightly higher risk of incidents like explosions or terrorist attacks, the likelihood of such events occurring on the very day of your visit and at the precise location where you're standing is pretty much non-existent.
Lastly, it's worth noting that I didn't come across any scams during my travels in Iraq, since the country's limited exposure to tourism means that such practices haven't caught on yet. As such, the chances of being scammed or robbed are exceptionally low, with some cab drivers being the only individuals in Iraq displaying that kind of demeanor… much like everywhere else in the world!
All joking aside, I found it much less intimidating cruising through Iraq compared to traveling in South America.
Security Checkpoints in Iraq
As you make your way through Iraq, you'll notice that there are always security checkpoints along certain stretches of the road. In Baghdad, for instance, these checkpoints are located near the very heart of the city, in the iconic Green Zone, which houses all the foreign embassies and government offices. Despite their intimidating presence, these checkpoints play a crucial role in providing an improved sense of security and control for the local population.
When you approach a checkpoint, you'll need to hand over your passport to the officer, who will probably flash a smile of surprise upon realizing you're a foreigner, before returning your passport and allowing you to move on. It's worth noting that until 2022, certain cities had such strict security measures that foreigners required a local contact to be allowed through the entry checkpoint. Without one, visitors were simply rejected. Fortunately, this is no longer the case, and you can now freely explore Federal Iraq, including places like Mosul, Samarra, Nasiriyah and Ur, without the need for specific contacts. However, the rule apparently still applies to the areas of Fallujah and Ramadi.
As a final note, it's worth mentioning you'll be asked to leave your passport at the security checkpoint upon entering Samarra. In return, you'll receive a paper credential, which you'll later exchange at the checkpoint to get your official document back.
The Iraqi People
Possibly one of the world's most misunderstood and unfairly judged people, Iraqis are among the nicest, most hospitable individuals I've ever met. Much like other countries across the region, such as Iran, Saudi Arabia or Oman, the Iraqi population prides itself in welcoming people coming from afar, a practice that is actually enshrined in Islam, where the Quran teaches followers to treat guests and foreigners like they're family.
If you happen to visit one of the nation's sacred sites, such as Najaf or Karbala, locals double-down on their hospitality. The moment someone suspects you're a foreigner, you'll likely be approached on the streets for photographs, invited to share a cup of tea, and sometimes even offered money for a meal or a place to stay (that actually happened to me!). Even members of the security forces, like police offices, military personnel and checkpoint agents, will always greet you with a warm smile and a couple of welcoming words.
Interestingly, we found Iraq to be more Westernized than some of its much wealthier neighbors. Plus, possibly due to the long-lasting American presence, it's not all that rare to come across locals who are actually able to speak pretty decent English.
Basically, if you are pretty outgoing and don't have any issues making your presence as a tourist be known, making friends in Iraq is remarkably easy, as everyone you meet will go out of their way to ensure you receive a proper welcome in their homeland.
What to wear in Iraq and code of conduct
Unfortunately, the patriarchal and sexually repressive nature of some of these societies often causes men to struggle with how to behave in the presence of women who aren't part of their intimate circle. So, for female travelers exploring the country without any male companionship, get ready for a good dose of staring and the occasional inappropriate comment. Nevertheless, Iraqi hospitality remains intact, though it might sometimes take on a slightly uncomfortable tone (though it will never escalate to anything dangerous).
Given that Iraq is a predominantly Islamic country, it's considered respectful to adopt a more modest dress code. For men, this means no sleeveless shirts or shorts. As for women, it's advisable to avoid clothing that is excessively tight, revealing, or that exposes too much skin. Interestingly, contrary to popular belief, wearing an abaya or hijab is not mandatory.
However, it's important to note that the holy cities of Karbala and Najaf boast different rules. Considered sacred by Shiites, using the aforementioned accessories is actually mandatory. As for the rest of the country, everything is generally more relaxed (unless you're visiting a mosque or shrine).
Where to sleep in Iraq – Hotels and Accommodation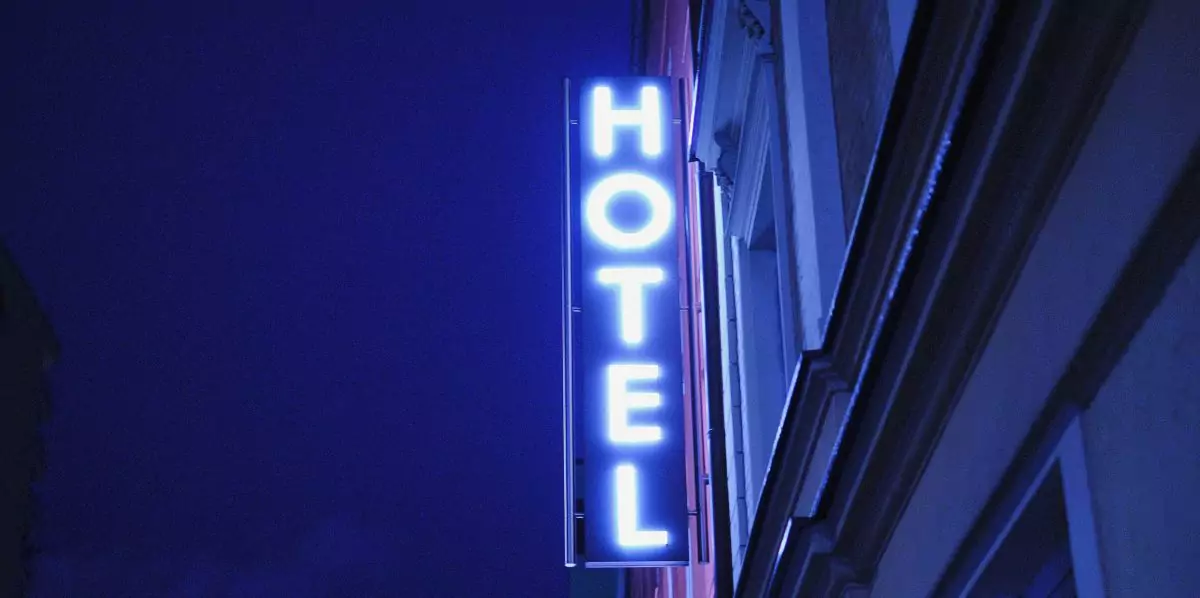 Well, guess it's time to dive deep into the challenges of traveling in Iraq! My dear readers, if you needed any further evidence that Iraq is far from being a tourist hotspot (at least for now), try your luck securing a place to sleep!
If you go to the usual search engines, you'll quickly notice that there are very few hotels available online, even in Baghdad. To make matters worse, when you do find options, they usually fall into one of two categories: the ones with decent photos and reviews but with absurdly high prices; and those with more moderate rates (cheap options online aren't really a thing) but with photos and reviews that will have you gasping for air (and not for a good reason)! Also, don't be surprised if your room experiences a sudden power outage, a rather common occurrence all across Iraq. Typically, it takes about 2/3 minutes for them to fire up the generator and for everything to go back to normal… at least until the next blackout! Iraq is a destination for the more seasoned travelers, mainly because of how you need to adapt to the constant hiccups, especially regarding accommodation and transportation.
That being said, the best way to plan your trip to Iraq is by reading blogs and travel websites, where you can find articles (just like this one!), written by folks who've actually visited and can provide useful tips and valuable contacts. Based on what I've seen, read and experienced in the country, here are a few hotel and accommodation options in Iraq:
Iraq travel guide – Hotels in Baghdad:
Diwan Hotel: This was the place where I stayed and you won't find it listed online. A crucial tip: when you get in touch with them, be sure to ask for a room in the "new building". In reality, it's a new hotel from the same owners, located right behind the Diwan. It's more modern, cleaner and better maintained. I paid 30.000 IQD per person, per night, including breakfast. Contact: +964 773 636 8688.
RG Hotel: If you're looking for a budget-friendly option that is actually available online, RG Hotel fits the bill. It used to come highly recommended by independent travelers, but over the past year, it seems to have experienced a notable decline in cleanliness and in the condition of its facilities.
Babylon Rotana Hotel: Probably the most luxurious hotel in Baghdad… and surely the most expensive!
Iraq travel guide – Hotels in Mosul:
Karamanah Hotel: A decent, cheap option, with rooms starting from 25.000/30.000 IQD per person. However, don't expect much in terms of facilities and amenities. Contact: +964 772 299 1107
Royal City Hotel: A slightly better (keyword: slightly) and more expensive alternative to the option above. Rooms available from 40.000/50.000 IQD per person: Contact: +964 750 242 4604
Modern Palace Hotel: Possibly the best hotel in all of Mosul, with room rates standing at around 80.000 IQD per person. Contact: +964 771 996 3462
Iraq travel guide – Hotels in Karbala:
Since Karbala is the most sacred city in Iraq, as well as the pilgrimage destination to millions of people worldwide, there are countless hotels surround the main shrine area. However, don't expect to find them online!
Janat Al Kawther Hotel: Midrange option by Iraqi standards. Rooms starting from 32.500 IQD per person. Contact: +964 783 419 3970
Dur Kassir Alkadhimiya Hotel: One of the best hotels in Karbala, with a price to match. Honestly, considering the insane amount of local accommodation options in Karbala, it doesn't really make sense to pay this much for a room.
Iraq travel guide – Hotels in Najaf:
Same thing as Karbala. Hosting millions of pilgrims every single year, Najaf is filled to the brim with hotels and inns suitable to every taste and budget… they're just not on the internet!
Al Maqam Hotel: Surely my best hotel experience in Iraq. Double rooms sell for 32.500 IQD per person, breakfast included. You also have the option to stay there on a full-board, for 45.000 IQD per guest. Contact: +964 783 444 4777
Yassen Hotel: Slightly cheaper alternative, with rates starting at 25.000 IQD per person, per night. Honestly, considering the insignificant price difference, just go with Al Maqam. Contact: +964 770 803 1598
Qasr AlDur Hotel: One of the best hotels in town, and also one of the very few you can actually book online. However, prices start at 140.000 per room, per night.
Iraq travel guide – Hotels in Nasiriyah:
Al-Zaitoon Hotel: One of the very few hotels in Nasiriyah. Rates are pretty high, at 60,000 IQD per person, per night, including breakfast. However, reports suggest that the available alternatives are so bad and obscure that it's simply wiser to pay and get a room here. Plus, the rooftop restaurant is pretty good! You can find them listed on Booking.com, but if you want to save the platform fee, it's worth contacting them directly: +964 780 006 6155.
Note: In Iraq, pretty much every hotel rate includes breakfast. Some, especially in Karbala and Najaf, even throw in lunch and dinner, so you can negotiate the rate with them by removing meals you don't necessarily need or want. Additionally, it's very common for prices to be quoted on a per-person basis rather than for the entire room.
Iraq Travel Guide – Transportation between the Baghdad Airport and the city center
Even though security has notably improved, one can't deny Iraq's potential for volatility, as things can quickly shift due to ethnic, political and religious tensions. As a result, local authorities take preventive measures very seriously, with Baghdad's most sensitive zones surrounded by robust security perimeters. Naturally, the airport is among these areas.
Because of those precautions, only passengers, authorized personnel and airport employees are permitted inside the perimeter of the Baghdad Airport, whose first checkpoint is located about 5/6 km away from the terminals. Consequently, transportation choices are quite limited, and only 2 or 3 accredited companies are allowed to operate taxis inside the compound. Since competition is non-existent, these companies can charge whatever ludicrous price they want to transport passengers to the center of Baghdad, with current rates fixed at 50.000 IQD for each ride.
The alternative, if you don't happen to land in Baghdad in the middle of the night, is to use the one and only minibus authorized to operate inside the airport premises. Still, this minibus will only take you as far as Abbas Ibn Firnas Square, which is just outside the security perimeter, charging 8000 IQD for the short trip. From there, you'll need to rely on ride-sharing apps like Bolt or Careem (the Middle Eastern equivalent of Uber) to arrange a taxi to your accommodation. If you're staying in central Baghdad, the fare will be around 15.000 IQD.
Iraq travel guide – Transportation and how to get around
The transportation system in Iraq is quite unique. After decades of war and conflict that left much of the country's infrastructure in ruins, the Iraqi approach to transportation is a reflection of how resourceful its people are. In Iraq, you won't find buses or vans connecting the cities, there are no subway or tram systems, and the only train line in operation connects only the two largest cities in Federal Iraq, offering a lengthy and quite uncomfortable journey.
That being said, every Iraqi wishing to travel between different regions/cities needs to rely on taxis. Intrigued? Allow me to elaborate!
How to move around in Iraq – Shared Taxis
Every city in Iraq has one or two well-known depots that function as unofficial "bus" terminals. Essentially, all you need to do is state your destination, and someone will guide you to the queue where taxis bound for that destination are stationed. From there, you'll have to wait until there are enough people heading to the same place so that the cost of the trip can be shared among all passengers. In Baghdad, there are two major depots (referred to as "Garages" in Iraq), separated by a road: Allawi North (for cities to the north, like Samarra and Mosul) and Allawi South (for cities to the south, like Al Hilla, Karbala or Nasiriyah). In other cities, you typically have shared taxis departing in every direction from the same "garage".
All of this requires time, flexibility and patience. Sometimes, you may have to wait for hours until the taxi fills up. Others, if you get tired of waiting, you might end up paying higher fares for the "luxury" of traveling with one or more empty seats. Since your journey will start in Baghdad, I recommend looking for other Western travelers at your hotel in the Iraqi capital. They are not numerous, but they are easy to find due to the limited accommodation options in the city, so everyone ends up staying sort of in the same places. Plus, it's likely that they will be traveling similar routes, visiting many of the same spots. This basically allows you to get strength in numbers, filling taxis without the need to wait for additional passengers, ultimately saving the whole group both time and money.
Nevertheless, here is a breakdown of average prices for the most popular routes in the country. These prices are per person, assuming that the taxi is fully occupied with all four passenger seats taken:
Baghdad – Samarra: 10.000/15.000 IQD
Baghdad – Mosul: 30.000/40.000 IQD
Baghdad – Al Hilla: 10.000 IQD
Al Hillah – Babylon: 3000 IQD
Al Hillah – Karbala: 4000/5000 IQD
Karbala – Najaf: 8000/10.000 IQD
Najaf – Nasiriyah: 15.000/20.000 IQD
Nasiriyah – Chibayish: 3000/5000 IQD
Nasiriyah – Basrah: 12.000/17.000 IQD
Nasiriyah – Baghdad: 30.000/40.000 IQD
How to move around in Iraq – Trains
As mentioned earlier, there is one single railway connection in the entire country, linking the cities of Baghdad and Basrah. The train itself is actually decently maintained, but the journey is excruciatingly slow, taking a total of 10 to 11 hours to cover the 530 km distance. Moreover, trains only run on Saturdays, Sundays and Mondays.
You can buy tickets in person at the train stations, with prices ranging from 15.000 IQD (for regular seats and first class) to 50.000 IQD (for a bed in a 2-person cabin).
How to move around in Iraq – Private taxis
For getting around inside the cities, especially in Baghdad, it's best to download Careem and Bolt, the most popular ride-sharing apps in the Middle East. These services operate just like Uber: you request a ride, get matched with a driver, see the fare upfront, and, at the end of the trip, you can choose to pay in cash or have the fare debited from your card after linking it to the app (which is perfectly safe).
In a sprawling city where public transportation is limited to random unmarked vans, playing it safe is a necessity. However, keep in mind that while the service is not necessarily expensive, fares might be a bit higher than you first expect for a country like Iraq. Alternatively, for shorter distances and cheaper rides, you'll find plenty of tuk-tuks roaming the streets… so as long as you don't mind being driven around by 16-year-old teens!
Iraq Travel Guide – Cuisine and popular foods
When it comes to Iraqi cuisine, you can expect a perfect combo of all the Middle Eastern classics, along with a few uniquely Mesopotamian dishes.
Needless to say, kebab is an absolute staple around here, with nearly every restaurant offering its own version of the dish, featuring grilled spiced meat served with pita bread, hummus, moutabal and an array of other sauces and condiments. Equally quick and popular are the falafel sandwiches, shawarma and sfiha, often referred to as "Arabian Pizza" and typically topped with minced lamb.
For something distinctly Iraqi, you'll want to try the local version of Kubba, a pie made from couscous flour and stuffed with minced meat; Quzi, a dish of roasted lamb served with rice and nuts; and Makhlama, consisting of minced lamb with a sunny-side-up egg, often enjoyed for breakfast. Another popular treat to kick-off your day on a high note, you'll often see locals savoring Kahi, a sweet pastry drizzled with honey and topped with Geymar, a buffalo milk cream. However, if you want to sample Iraq's most iconic dish, you must try Masgouf, a fish native to the Tigris and Euphrates waters, grilled over charcoal. Although its considered a local delicacy, it may not suit everyone's taste, as its white flesh can have a distinct earthy/sandy flavor due to the (harmless) bacteria in the water.
As a final note, I won't be providing the usual list of recommended restaurants, since online information is scarce, and honestly, I didn't write down the names of the places I tried during my trip. Besides, traveling in Iraq involves spending a lot of time of the road, so a lot of your meals will actually take place at random roadside joints, usually recommended/chosen by either the taxi driver or one of the other passengers (locals) in the shared vehicle. Be that as it may, and just to give you an idea of costs, street foods like falafel, shawarma or hamburgers can range from 1000 to 4000 IQD, while traditional kebabs at midrange restaurants usually cost between 8000 and 12.000 IQD. As for Masgouf, it's mandatory to order a whole fish, which can feed about four people. Depending on the place, an entire carp might cost around 50.000 to 60.000 IQD.
Iraq Travel Guide – What to see and do in 10 days (itinerary)
While Iraq is a relatively large country, you'll be pleasantly surprised at how well you can get to know it (Federal Iraq) in just 10 days, even if you're constantly on the move. From Mosul all the way down to Basra, almost at the Kuwaiti border, you'll be clocking in quite a few kilometers on the Iraqi roads, though I promise this journey will be one to remember!
With that in mind, feel free to dive into our travel itinerary and uncover everything you should, see, do and visit in Iraq in 10 days:
Iraq Travel Guide – Day 1 – Baghdad: The Capital of Ancient Mesopotamia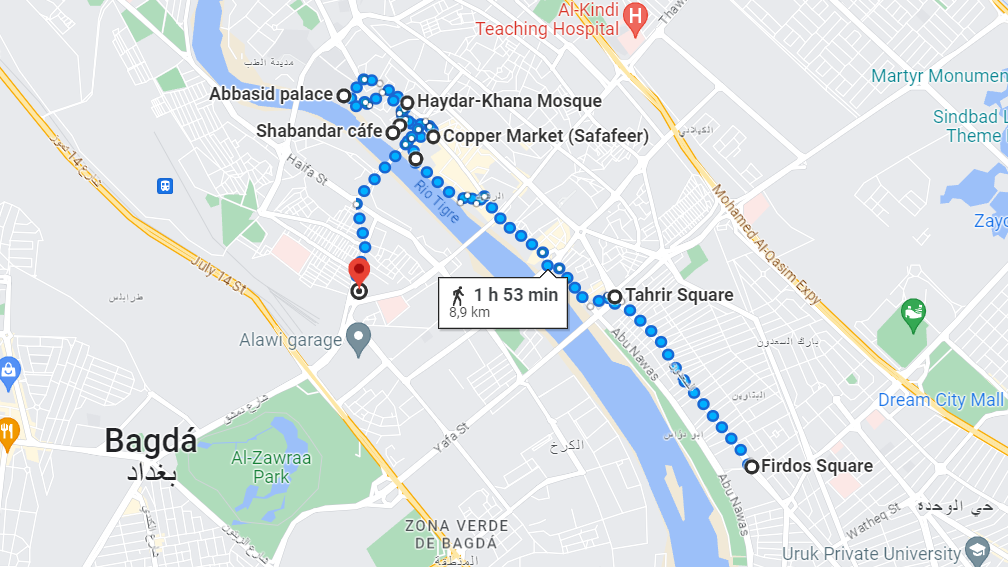 Welcome to Baghdad, a city that's as captivating as it is intense! For years, we've associated its name with danger and terrorism, so being here can feel quite surreal at first. On your first day, you'll dive deep into the historic heart of the Iraqi capital, navigating its maze-like bazaars. When people think of the Middle East, they often picture a stereotypical scene, made up of dusty streets, tight security, barbed wire and blast walls – a city in sepia. Of all the places I've explored in the Middle East, Iraq (especially Baghdad) comes closest to fitting that stereotype.
With that in mind, let's start your day at Firdos Square, roughly 5 km from the historic center. For those unfamiliar, this was the square where one of the most iconic incidents of the Iraq War unfolded, as Saddam Hussein's statue was toppled by the crowd – an unforgettable scene for those watching at home from across the world. Right across the square, you can also visit the 17th of Ramadan Mosque. A bit further north, as you head towards the city center, make a stop at Tahrir Square and its Freedom Monument, which commemorates Iraq's Declaration of Independence, paying tribute not only to the modern nation but also to the great Mesopotamian civilizations that preceded it. Tahrir Square also marks the beginning of Old Baghdad, a maze of pedestrian streets, ancient façades and bustling street markets in what is arguably the most picturesque and tourist-friendly part of the city.
In this district, it's best to wander aimlessly through every alley and street. Baghdad is a destination that many people never even consider visiting, so savoring every detail is essential. Along your stroll, you can explore the Mustansiriyah Madrasah (25.000 IQD), a historic Islamic school dating back to the Abbasid Caliphate, visit the Haydar-Khana Mosque and check out the Abbasid Palace (25.000 IQD), a royal residence from the 12th century built on the eastern bank of the Tigris River. Still in the heart of the city, a visit to the Copper Market, Baghdad's most popular bazaar, is an absolute must, as is walking along Mutanabbi Street. Named after a famous local poet, this thoroughfare is home to many of the city's book vendors, and is an excellent place to pull out your camera and start snapping. Along Mutanabbi Street, you'll also stumble upon Shabandar Café, a true staple of Baghdad and one of the planet's quirkiest and most beautiful cafes. To cap off your day, you'll cross the Tigris River and explore the National Museum of Iraq (25.000 IQD). While many of its original treasures were either lost or stolen during the war period, the museum still does a great job telling the story of some of the richest and most ancient civilizations in human history.
First day wrap-up:
Firdos Square
17th of Ramadan Mosque
Tahrir Square – Freedom Monument
Mustansiriyah Madrasah
Haydar-Khana Mosque
Abbasid Palace
Copper Market
Mutanabbi Street
Shabandar Cafe
Iraq National Museum
Iraq Travel Guide – Day 2 – Baghdad: Ctesiphon and the Green Zone
Starting your day in Baghdad, I suggest spending your morning exploring your very first set of fascinating archaeological ruins on Iraqi soil. About 35 km from the capital lies Ctesiphon, once the grand capital of the Sassanid Empire for centuries, even holding the title of the world's largest city at one point! Sadly, invasions, wars and the relentless march of time have taken their toll on most of its ancient structures, to the point where only the Taq Kasra remains, a partial ruin of the ancient palace, also known as the "Arch of Ctesiphon". In order to get to Madain, the city where these ruins are located, you'll need to hail a private taxi in Baghdad. For the round trip, plus around 45 minutes of waiting time to explore the monument, you can expect to pay approximately 30.000/40.000 IQD for the whole taxi.
Once you return to the capital, don't miss the chance to get up close to the Martyrs' Monument (6000 IQD). Originally commissioned by Saddam Hussein to honor the soldiers who fell during the Iran-Iraq War, this memorial, famous for its giant, glistening, blue dome, stands today as a tribute to all those who, regardless of the conflict or circumstances, lost their lives for the Iraqi nation. From here, we suggest flagging down a taxi on the street to reach your next destination. However, please specify that you'd like to take a route through the legendary Green Zone of Baghdad (as it's not possible to book alternative routes through a ride-sharing app). Considered the city's safest and most heavily fortified area, home to all the embassies and government buildings, the Green Zone used to be all over the news during the peak of the Iraq Invasion, as unauthorized access through its security checkpoints was (and, in a way, still is) strictly forbidden. However, improved security conditions and the hellish Baghdad traffic during rush hours have led to a change in policy, allowing unauthorized vehicles to actually cross through the Green Zone. Keep in mind that you won't be able to exit the car while passing through this area, but if you're keen to catch a glimpse of the Victory Arch and the Monument to the Unknown Soldier, or simply want to brag about having been inside the Green Zone of Baghdad, this is your opportunity!
Lastly, your last stop of the day will take place at the Al-Kadhimiya Mosque, the most sacred site in Baghdad and an ideal introduction to the customs and etiquette of Shiite shrines. Followers of this branch of Islam believe in the Twelve Imams, a group of spiritual successors to Prophet Muhammad who are deeply revered. Within the mosque, you'll find the tombs of the 7th and 9th Imams, making it a place of deep significance and respect.
Second day wrap-up:
Ctesiphon – Taq Kasra
Martyrs' Monument
Green Zone of Baghdad

Victory Arch
Monument to the Unknown Soldier

Al-Kadhimiya Mosque
Iraq Travel Guide – Day 3 – Samarra: The Malwiya Minaret
In contrast to most of Iraq, where the majority follows the Shiite branch of Islam, Samarra stands out as one of the rare cities with a Sunni majority. Because they're technically a minority nation-wide, sectarian violence erupted after two consecutive attacks on a sacred Shiite shrine in Samarra, attributed to Al-Qaeda, a Sunni extremist group. This violence was carried out by Shiite individuals from other regions, who purposely entered Samarra to engage in violent acts. As such, to protect the local population from further harm, Samarra was effectively closed off to outsiders. Even after the easing of visa regulations, entering the city required having a local contact, and this contact would be notified by the police when you approached the Samarra checkpoint. Without such a contact, entry was impossible. Today, although having a local contact is no longer mandatory, Samarra remains one of Iraq's most closely monitored cities. As an example of the strict measures in place, not only aren't foreigners permitted to stay overnight in the city, but tourists entering Samarra must also leave their passport at the checkpoint, which will be returned on the way back.
However, this minor inconvenience is a small price to pay when you consider that Samarra is home to the awe-inspiring Malwiya Minaret! Shaped like a spiral, and surrounded by a ramp that you can ascend to enjoy a spectacular view of the surrounding area, this 52-meter-tall minaret is part of the legendary Great Mosque of Samarra, which held the title of the world's largest mosque. Unfortunately, all that remains today are the outer walls of the mosque, as it was completely devastated during the Mongol invasions of Iraq. Nevertheless, this site has evolved into an important archaeological complex, earning a well-deserved distinction as a UNESCO World Heritage Site. NOTE: Extensive restoration work is currently taking place at the mosque, which means you won't be able to climb the minaret or explore its interior. Though it's hard to come up with accurate info, this restriction is expected to stay in place until the end of 2024.
After exploring the minaret, you'll still have time to visit the Al-Askari Shrine, the religious complex where the aforementioned attacks took place. Similar to the shrine in Baghdad, this is the final resting place for two of the renowned Twelve Imams – specifically, the 10th and the 11th Imams. When your day in Samarra comes to an end, and although it would make perfect sense to continue heading north towards Mosul, it's highly likely that you'll have to go back Baghdad. Unless you're willing to hire a private taxi for the entire day, covering the stretches from Baghdad to Samarra and Samarra to Mosul (along with waiting times and the driver's return trip to Baghdad), it's nearly impossible to find fellow travelers making the exact same journey, with matching schedules, and willing to split the taxi fare. Additionally, keep in mind that you'll need to exit Samarra through the same checkpoint you entered to retrieve your passport, which means the driver will need to backtrack and then go around the entire city's perimeter (without re-entering) before heading north to Mosul. As you can see, returning to Baghdad remains the easiest and most cost-effective solution.
Third day wrap-up:
Great Mosque of Samarra
Malwiya Minaret
Al-Askari Shrine
Iraq Travel Guide – Day 4 – Mosul: Rising from the Ashes
Known as the former capital of ISIS and its ultimate stronghold before falling into oblivion (?), Mosul is a city that bears the heavy scars of war, with a scale of destruction capable of bringing to mind cities like Homs and Aleppo, in Syria. Because of all this devastation, there's not much to see or do, but considering the city's rich history, both ancient and recent, Mosul is an can't-miss destination in Federal Iraq. With that in mind, and so that you can have the entire afternoon to explore Mosul, you'll want to start your day as early as possible in the Iraqi capital, before setting out on a road trip of over 400 kilometers to the north.
Once you arrive in the city, you'll quickly notice that the extent of destruction is different depending on which side of the Tigris River you find yourself, as the eastern side appears to have been moderately spared. On this side, you can explore the Bazaar of Mosul, see what remains of the iconic Mashki Gate – the most prominent remains of the Assyrian city of Nineveh – and pay a visit to the Mosque of Prophet Yunus, which has also been partially damaged by ISIS.  However, the real extent of devastation can be seen (and experienced) on opposite river bank, in the very heart of the Old City. Once an intricate labyrinth of ancient buildings, narrow winding alleys, vibrant markets and historic mosques, this old quarter, one of the oldest in all of Arabia, has now been reduced to a sobering landscape of debris and ruins, having been the epicenter of the Battle of Mosul (2017) and the subsequent liberation of the city. Nonetheless, life is slowly going back to normal, and while the path to recovery is long and arduous, numerous reconstruction/renovation projects are actively underway. As you explore the old city, don't miss the opportunity to see what remains of the Great Mosque of al-Nuri and the Mosul Synagogue. Before capping off your day, get back to the banks of the Tigris River and pay a visit to the Mosuli Heritage House, a small museum hosted inside a recently renovated historical mansion, before bidding farewell to Mosul with a memorable sunset view from the ruins of the Bash Tapia Castle.
Fourth day wrap-up:
Bazaar of Mosul
Mashki Gate – Ancient Ruins of Nineveh
Prophet Yunus Mosque
Old City of Mosul
Synagogue of Mosul
Great Mosque of al-Nuri
Mosuli Heritage House
Bash Tapia Castle
Iraq Travel Guide – Day 5 – Hatra: Iraq's Best Ancient Ruins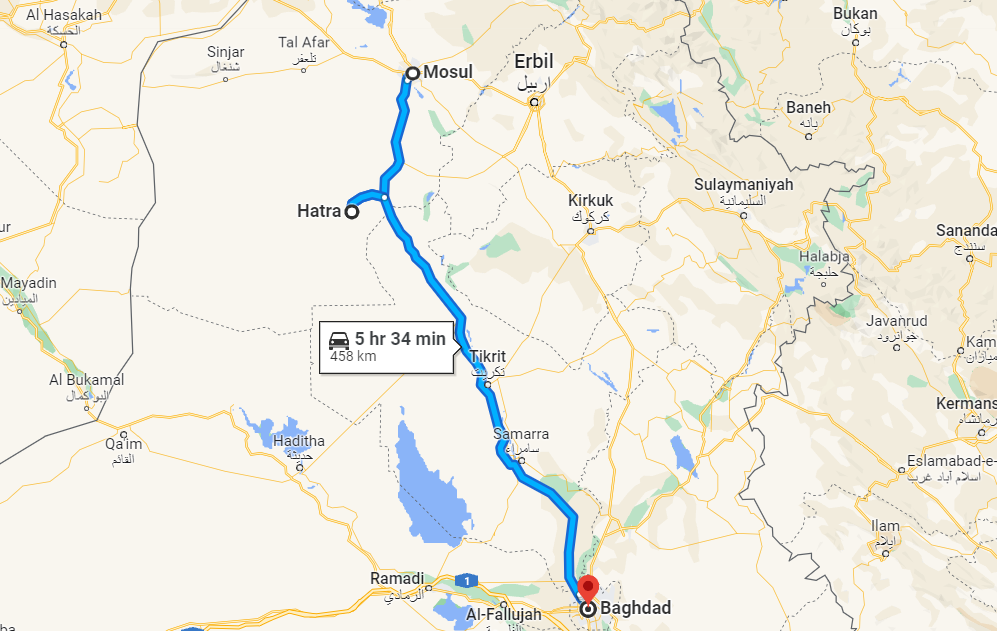 As the sun rises in Mosul, it's time to make your way back to Baghdad before venturing further into the south of the country. However, about 100 kilometers from Mosul, you'll find one of Iraq's most extraordinary places: the Archaeological Ruins of Hatra (25,000 IQD)! Reopened to the public in September 2022, this ancient city is an authentic open-air museum, having been founded over 2000 years ago to serve as the capital of the Kingdom of Hatra, a small state within the Seleucid Empire, a vast territory with Greek/Hellenic roots. It's this remarkable blend of Arab and Persian influences, which dominated the region, fused with Greek and Roman elements due to its imperial ties, that makes Hatra a place unlike any other.
To explore Hatra, located in a sensitive area, it's crucial to purchase your tickets in advance, which you can do in Mosul at the Department of Antiquities of Nineveh. Without these tickets, you won't be allowed to pass through the checkpoints near the ruins. For transportation, expect to pay approximately 80.000/90.000 IQD for a round trip by taxi from Mosul, including a waiting period to explore the site. Alternatively, you could negotiate a full journey between Mosul and Baghdad, where you'll be staying overnight, with a strategic stop of either 60 or 90 minutes in Hatra. This can actually turn out to be a cheaper option, in case you have 2 or 3 fellow travelers to share transportation costs.
Fifth day wrap-up:
Archaeological Ruins of Hatra
Iraq Travel Guide – Day 6 – Babylon: The Legendary City and the Palace of Saddam Hussein
Perhaps Iraq's most iconic site, today you have the chance to explore Babylon (25.000 IQD), a world-famous city founded over 5000 years ago. Nestled along the banks of the Euphrates River, Babylon has witnessed countless civilizations come and go, having been conquered by the Akkadians, Assyrians, Persians, and even the famed Alexander the Great, before gradually falling into oblivion for several centuries. Notably, it was inside this very city that you would have found the legendary Tower of Babel, as well as the Hanging Gardens of Babylon, one of the Seven Wonders of the Ancient World. Your ticket includes the services of a local tour guide (though a tip at the end is always appreciated), who will accompany you as you explore the ruins. To reach Babylon from Baghdad, you'll begin by taking a shared taxi from the Allawi South Garage towards Al Hilla, located approximately 10 km from the ruins. From there, you'll need to hail a private cab.
While wandering through Babylon's historic remnants, it's impossible not to notice the colossal building perched atop a nearby hill. This impressive place is none other than the Palace of Saddam Hussein (well, one of his many palaces), and, on a personal level, one of my favorite places in all of Iraq. Regarded as an extravagant "white elephant", since Saddam reportedly visited only a handful of times, the palace now stands abandoned, providing a bizarre hang-out spot for local children, teenagers and the occasional tourist. Originally designed with all the opulence befitting a megalomaniac dictator, the palace was completely piled and stripped of any valuables after the fall of the regime, though it's still possible to understand its grandeur and luxury. The walls, now cracked wide open, reveal the original secret passages, while the main staircase is obstructed with a barricade of barbed wire and debris for safety reasons, to ensure no one unauthorized is able to access the upper floors. Still, if you're lucky and happen to come across one of the vigilant guards, you can try to ask him to let you see the upper levels, as there is a secret entrance to another staircase. Up there, you can see traces from the time when American (and allied) troops used the palace as a base during the Invasion of Iraq, as the walls are tagged and scribbled with messages dating back to 2003 and 2004. Plus, every single balcony and window provide unobstructed views over either the Euphrates on one side, or the ruins of Babylon on the other.
As the day heads towards its end, you'll need to make your way back to Al Hilla (private taxi), where you can then take a shared taxi to Karbala, where you will spend the night.
Sixth day wrap-up:
Ancient Ruins of Babylon
Palace of Saddam Hussein
Iraq Travel Guide – Day 7 – Karbala: The Holy City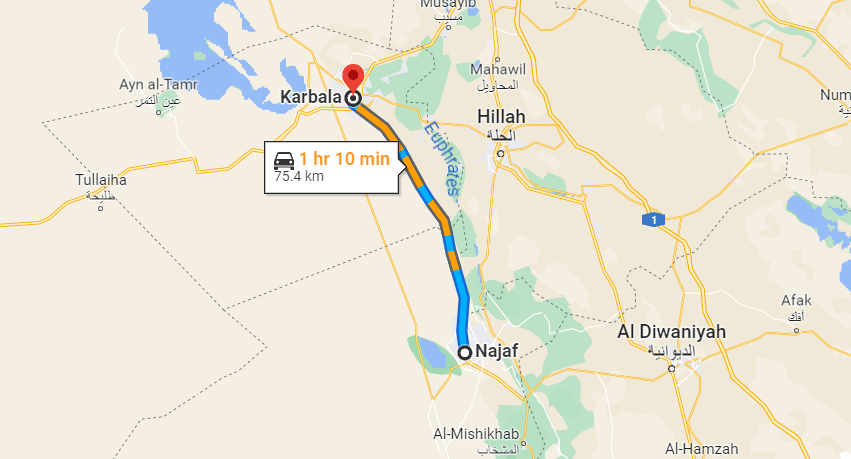 Well, my dear fellow travelers, if you haven't yet ventured into the realm of Shiite beliefs, today you'll have a remarkable opportunity to do so! You see, right after Mecca and Medina in Saudi Arabia, and Jerusalem's Al-Aqsa Mosque, Karbala is the holiest place for followers of Shiite Islam. In an admittedly brief explanation, the division between Sunni and Shiite Islam revolves around the question of who should succeed Prophet Muhammad after his death, with one faction believing it should his father-in-law and loyal companion, Abu Bakr (the Sunnis), while the other advocated for his cousin and son-in-law, Ali (the Shiites). Years after the separation, Karbala became the stage for a huge battle that culminated in the death of Husayn, Ali's son and Muhammad's grandson, who is revered as the third Imam of Shiite Islam. Today, his resting place in the Shrine of Imam Husayn is the biggest pilgrimage destination on earth, drawing millions upon millions of believers from around the world each year.
Beyond its religious significance, Karbala also offers a captivating sociological perspective, allowing you to witness unique traditions and rituals. Plus, the shrine itself is a thing of beauty, with its elegant glass halls, intricately painted ceilings and ornate golden tombs. Please be aware that the entire city revolves around the mosque and its holiness, making it one of the few places in Iraq where adhering to Islamic customs and dress codes is mandatory. For ladies, this means wearing the hijab and abaya. Besides, security measures are especially strict, so you'll need to go through multiple checkpoints and pat-downs before entering the shrine. Cameras must be left in designated lockers or storage areas, but you can take your mobile phone inside. However, and even though you can use the phone to take pictures of the shrine, you should refrain from snapping any footage of the tombs, with especially designated monitors present to ensure no one does it. Despite all the rules, hospitality is unprecedented inside the sanctuary, so once it becomes clear that you're a Western tourist, prepare to become a genuine attraction, as locals will eagerly greet you, take photos with you and welcome you to Iraq!
While still you're in Karbala, you should also visit the Shrine of Al-Abbas, Husayn's half-brother and standard-bearer, who was also killed in the Battle of Karbala. After exploring the bustling bazaars in the proximities, it's time to hit the road for the short journey to Najaf, our next destination in this Iraq travel guide.
Seventh day wrap-up:
Shrine of Imam Husayn
Shrine of Al-Abbas
Iraq Travel Guide – Day 8 – Najaf: The Biggest Cemetery in the World
Moving on to yet another sacred city, it's now time to spend the day in Najaf, a place of immense religious importance, much like Karbala. At the heart of Najaf lies the Shrine of Imam Ali, where, according to Shiite beliefs (as mentioned earlier), you can find the tomb of Muhammad's successor and the first Imam of Shiite Islam. Just like in our previous city, expect the same security measures, dress code and conduct while visiting Najaf, as well as the never-ending curiosity you'll likely spark among pilgrims as a Westerner (this was where someone actually offered me money for food and accommodation). Personally, I liked Najaf better than Karbala, not only because I found the shrine to be more pleasant to visit, but mostly because of the vibrant bazaar around it.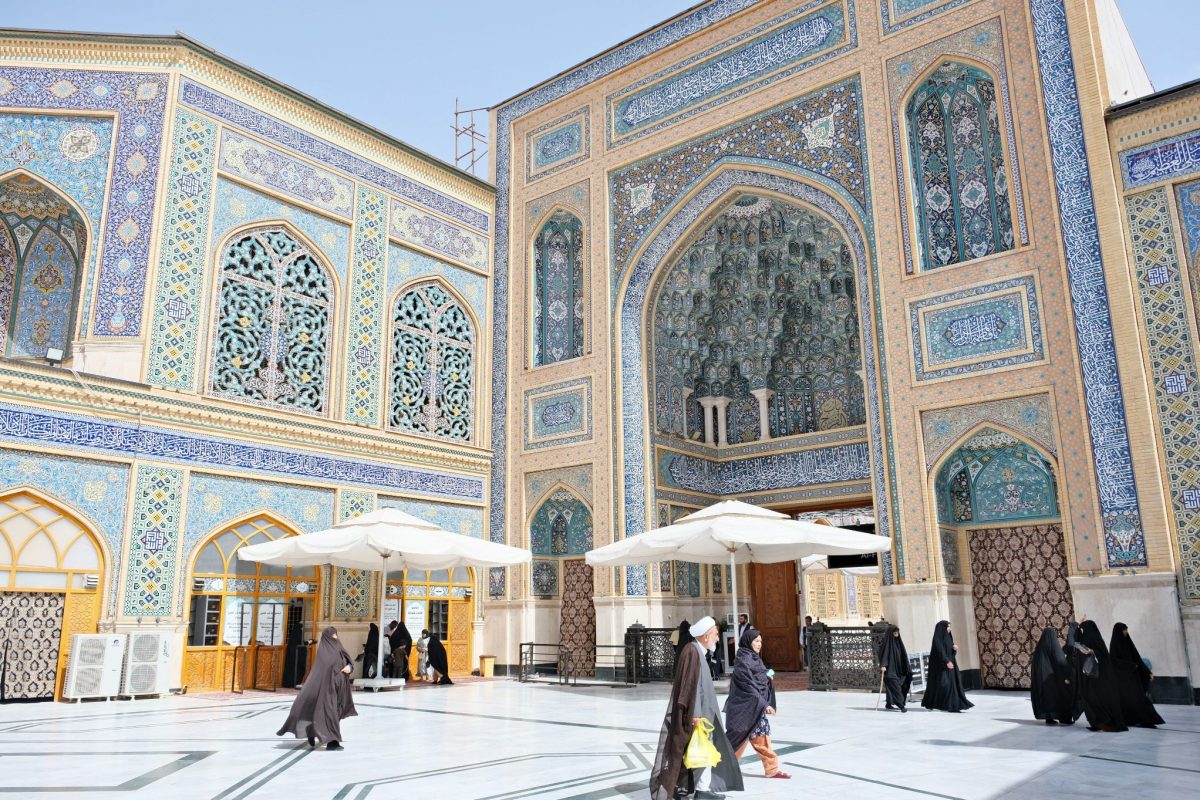 Additionally, Najaf is home to the Wadi-us-Salaam Cemetery, officially recognized as the world's largest. Covering over 6 square kilometers, it serves as the final resting place for more than 6 million individuals. Strolling amidst the graves, crypts and tombs, densely cramped together and piled on top of each other, it's impossible not to feel overwhelmed by the immensity of this place. However, to truly get a grasp of how gigantic the cemetery truly is, I recommend checking out this place. Though it looks like nothing more than a decrepit, semi-abandoned multistorey parking lot, if you take the effort to climb to the highest level, you'll be rewarded with the most stunning view of this incredible landmark! After lunch, you'll hit the road once again for a 3-hour journey to Nasiriyah, where you'll spend the night. As you approach the city's entrance checkpoint, be prepared for possible delays, since Nasiriyah is home to a high-security prison housing hundreds of ISIS members and officers tend to be particularly zealous about who's coming in. In fact, all foreigners used to need a local contact to enter Nasiriyah. However, this requirement has now been waived, so there's no need to worry… you just need some patience!
Eighth day wrap-up:
Imam Ali Shrine
Wadi-us-Salaam Cemetery
Iraq Travel Guide – Day 9 – Nasiriyah: The Arab Marshes
Nasiriyah is a small, unsuspecting town in the middle of nowhere, so it doesn't really offer much in terms of things to see and do. However, it serves as the perfect gateway to the mesmerizing Arab Marshes, probably my favorite destination in Iraq. This is where you can find the Marsh Arabs, an ethnic minority who literally live in the marshlands. These Marsh Arabs lead an old-school and very conservative way of life, relying on self-sufficiency through agriculture, livestock (especially raising water buffalos) and the sale of traditional textiles. It's worth noting that Iraq's society is incredibly diverse, with individuals often strongly identifying with their original tribes, which further emphasizes the country's already pronounced divisions based on ethnicity, language, religious beliefs, political ideologies and Islamic sects. In the case of the Marsh Arabs, they were highly persecuted under Saddam Hussein's rule. As the marshes provided the ideal hiding place for many dissidents and political opponents, and the local tribe attempted to rebel against discrimination as Shiites (Saddam was Sunni), the dictator resorted to drastic measures, ordering the drainage of nearly two-thirds of this unique ecosystem. As a result, many Marsh Arabs had to leave their ancestral lands, as they no longer had the space or resources for living or farming, forcefully adapting to a way of life more suited to the rest of Iraqis. A genocide of the Marsh Arabs' culture, traditions and codes of conduct.
To visit the area, you need to take a shared taxi to Chibayish (4000 IQD per person for a full car), where you can ask your driver to drop you off at the Martyrs' Monument, precisely located near the dock where boat tours depart to the marshlands. These tours typically last between 60 to 90 minutes and cost 30.000 IQD for the entire vehicle, taking place aboard a traditional boat owned by one of the tribal families that still live inside this ecosystem. During the excursion, you'll navigate the intricate waterways, getting up close with the water buffaloes that play a crucial role in the community's subsistence. Besides, you'll have the opportunity to actually set foot on one of the artificial islands where these families reside and get a tiny glimpse into how they live, from their agricultural practices to their houses made of reed and straw. It's an extraordinary experience, not just for the breathtaking scenery but also for the unique insight into a reality that differs so much from our own. For anyone contemplating whether it's worth it making the significant detour just to visit the marshes, my answer is a sounding "yes"!
If you leave Nasiriyah early enough in the morning, then you'll probably be done with the boat tour before lunch time, which leaves you with two options for the remainder of your day. You can either go back to your hotel in Nasiriyah and take the afternoon to just chill; or you might make one last effort and try to reach Basrah, Iraq's second largest city, located even further south, near the borders with Kuwait and Iran. While Basrah may not be filled to the brim with tourist attractions, it nevertheless boasts a pretty charming historic center, currently hosting quite the generous number of restoration projects sponsored by UNESCO. Although the Old City of Basrah isn't specifically marked on Google Maps, it's located along the banks of the Ashar, a tributary canal of the Shatt-Arab River. You can use this pin as an approximate location, as the old city is a great place to explore, offering historic bridges, ancient stone facades and, of course, the Shanasheel – traditional manor houses famous for their wooden-ornamented balconies. If you still have time to spare, I highly recommend checking out the Basrah Bazaar, as well as taking a quick stroll along the extensive Corniche, before wrapping things up with a visit to the Basrah Cultural Museum, housed inside yet another one of Saddam Hussein's former palaces. Once you're ready to return to your base, just head to the local "garage" and take a shared taxi back to Nasiriyah.
Ninth day wrap-up:
Arab Marshes
Old City of Basrah
Basrah Bazaar
Basrah Corniche
Basrah Cultural Museum
Iraq Travel Guide – Day 10 – Ziggurat of Ur and returning to Baghdad: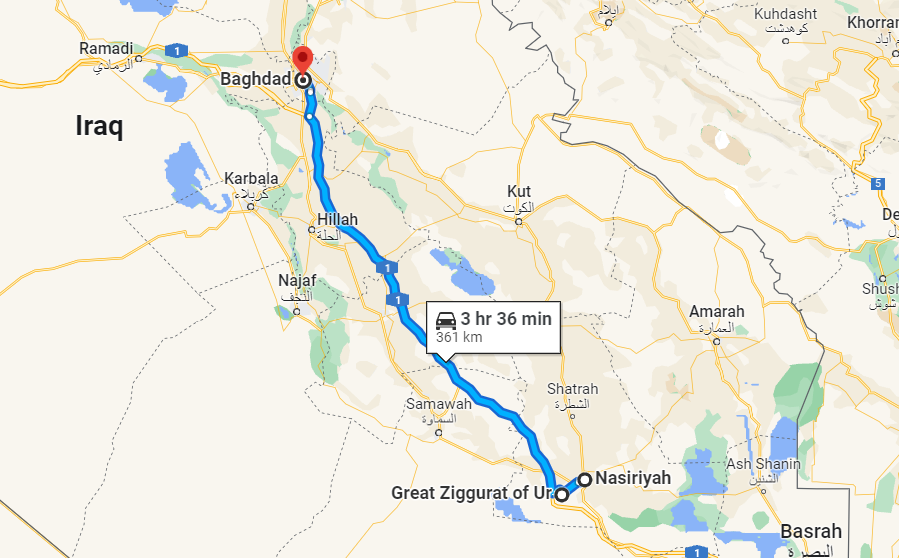 And so we come to the end of your travels in Iraq! Ahead of you, a long trip back to Baghdad, where you'll catch your return flight. However, there's one more extraordinary site you simply can't miss, located not too far away from Nasiriyah: the fabulous Ziggurat of Ur (25.000 IQD)! Ziggurats were ancient temples built in a stepped pyramid shape that used to be quite common in regions governed by the Sumerians. Among all the remaining ziggurats in the Mesopotamian region, the Ziggurat of Ur is the most famous and well-preserved, despite being over 4000 years old! Built in honor of Sin, the moon goddess and protective deity of Ur, this ziggurat once reached a towering height of over 60 meters, although "only" about 30 meters have survived to the present day. For lovers of history and architecture, this is one of the undisputed best places to visit in Iraq.
Similar to your visit to the Hatra ruins, you can either hire a private taxi to take you to the monument (25.000 to 30.000 IQD for the whole car, round trip + waiting time) and, after returning to Nasiriyah, hop on a shared taxi from the local depot to Baghdad; or, if you're traveling with two or three more people, you can negotiate a trip from Nasiriyah to Baghdad, with a detour to the Ziggurat of Ur. Regardless of your choice, you'll find yourself back in Baghdad by dusk, providing plenty of time for you to grab something to eat and head to the local airport, as most international flights usually depart from Baghdad in the middle of the night.
Tenth day wrap-up: