Cradle of the legendary Order of the Knights Hospitaller, the fascinating island of Malta is one of the world's most versatile beach destinations! Sure, you'll still get to discover mesmerizing turquoise waters, picturesque bays and seemingly endless sandy beaches, but Malta has so much more to offer.
Unveiling its ancient history, Malta proudly showcases millennia-old temples, historic churches and fortified cities. Its strategic location, where two continents meet and ancient empires used to converge, has transformed this country into a living melting pot, where gastronomy, ethnic features and even the language itself have evolved through centuries of coexistence among diverse origins. A destination not to miss, for visitors of all ages, preferences and personalities!
So, if you're planning a trip to this stunning destination, our ultimate Malta travel guide is here to help. In addition to practical information about hotels, restaurants, transportation and beaches, we've also put together three comprehensive itineraries, including all the places you must see and visit in Malta in 3, 5 or 7 days.
Malta Travel Guide
How to get to Malta – Flights from the UK/Ireland
Despite growing in popularity over the past few years, Malta is still one of the tiniest countries in Europe, therefore being served by a single international air hub: the Malta International Airport.
If you're coming from the UK, you can fly directly into Malta from London-Heathrow (Air Malta), London-Gatwick (Air Malta, British Airways and Easyjet), London-Luton (Ryanair), London-Stansted (Ryanair and Jet2), Belfast (Jet2), Edinburgh (Ryanair), Bristol (Jet2), Liverpool (Ryanair), Manchester (Easyjet, Ryanair and Jet2), Glasgow (Jet2), Birmingham (Jet2 and Ryanair), East Midlands (Jet2 and Ryanair), Leeds/Bradford (Jet2), Newcastle upon Tyne (Jet2) and Bournemouth (Ryanair).
Malta Travel Guide – Best time to visit the country
Malta is an extremely seasonal destination, receiving most of its tourists during the Summer months, especially in July and August. That being said, it might be a good idea to skip the island during those months, both for the sake of your well-being and your wallet. Plus, the weather will be scorching hot, making it pretty difficult to enjoy the overall experience.
As an alternative, and so that you can still enjoy the island's beaches and good weather, we suggest booking your visit the shoulder-season, specifically for the period between May-June or September-October. Be that as it may, even if you choose to go to Malta during the Winter, the weather will still be mild and pleasant, though probably not hot enough to hit the beach.
Malta Travel Guide – Documents needed for your trip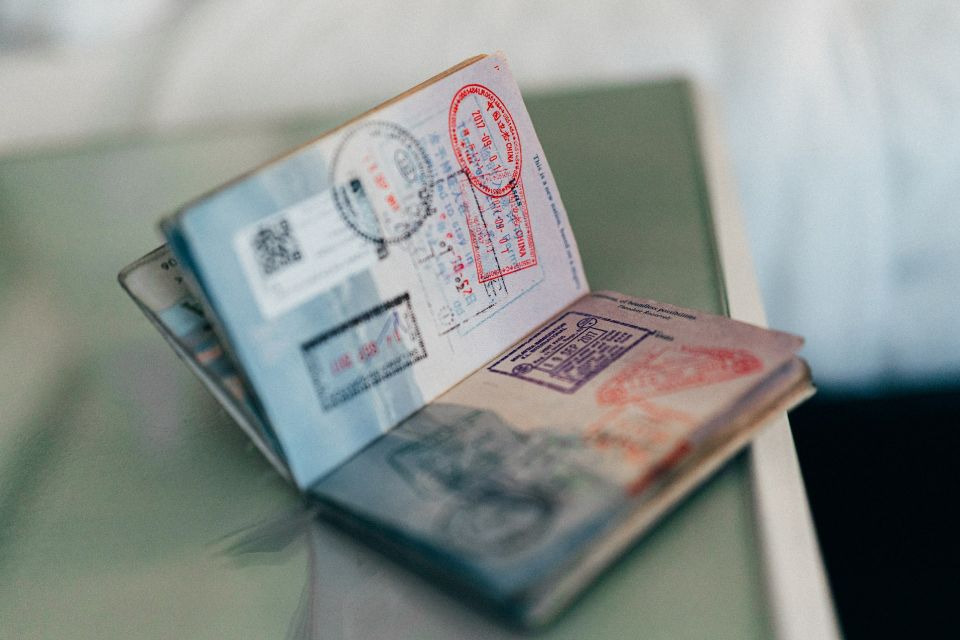 Since Malta is part of the EU, British citizens do not need a visa to visit. You'll just need your passport, which must have been issued within the last 10 years and remain valid for at least 6 months from the date of your trip.
However, keep in mind that starting November 2023, British passengers will need to apply for ETIAS in order to enter any EU country.
Malta Travel Guide – Withdrawals, banking fees and travel budget
With the Euro (€) as Malta's official currency, any withdrawal using a UK bank card might incur in the payment of several different fees. Besides the percentual fee referring to the currency conversion, some UK banks may also charge a flat commission for withdrawals made outside the UK. In some instances, you may well end up paying 5%-6% of your original withdrawal in banking fees.
On the other hand, exchanging money before your trip is not a viable solution either. Besides not being any cheaper, it's also not safe or wise to carry so much money on you during your trip. As such, we recommend using the services of online banking fintech companies such as Revolut, N26 or Monzo.
Although each have their own limitations and fees, they allow you to withdraw a certain amount in foreign currency without any fees involved. And even after that threshold is reached, costs are much smaller when compared to traditional banks. Sign up for Revolut for free >> to get 3 months of Premium.
Malta Travel Guide – Common scams and frauds
Generally speaking, Malta is an extremely safe destination for visitors, since a huge part of its economy revolves around tourism.
We only recommend that you pay special attention to your belongings around crowded areas or at the beach, and never accept a taxi ride where the meter is not working. Here, much like everywhere else, you just need to use your common sense to stay out of trouble. On a side note, never order anything at a restaurant without looking at the menu first, especially around the most touristy areas, as you may end up with a very unpleasant surprise once the tab comes your way.
Where to sleep in Malta – Hotels and Accommodation
If you're looking out for a place to stay on our Malta travel guide, then we got you covered!
Given Malta's tiny size and the sheer number of tourists it welcomes each year, a trend that shows no signs of slowing down, it's no surprise that accommodation costs can take a toll on your travel budget. This becomes especially noticeable during peak season and in bustling hotspots like the capital city, Valletta.
That being said, here are some options based on the cities we recommend you to stay at:
Malta Travel Guide – Hotels in La Valletta
Malta Travel Guide – Hotels in Saint Paul's Bay
Malta Travel Guide – Hotels in Saint Julian's
Malta Travel Guide – Hotels in Victoria
Malta Travel Guide – Transportation between the airport and La Valletta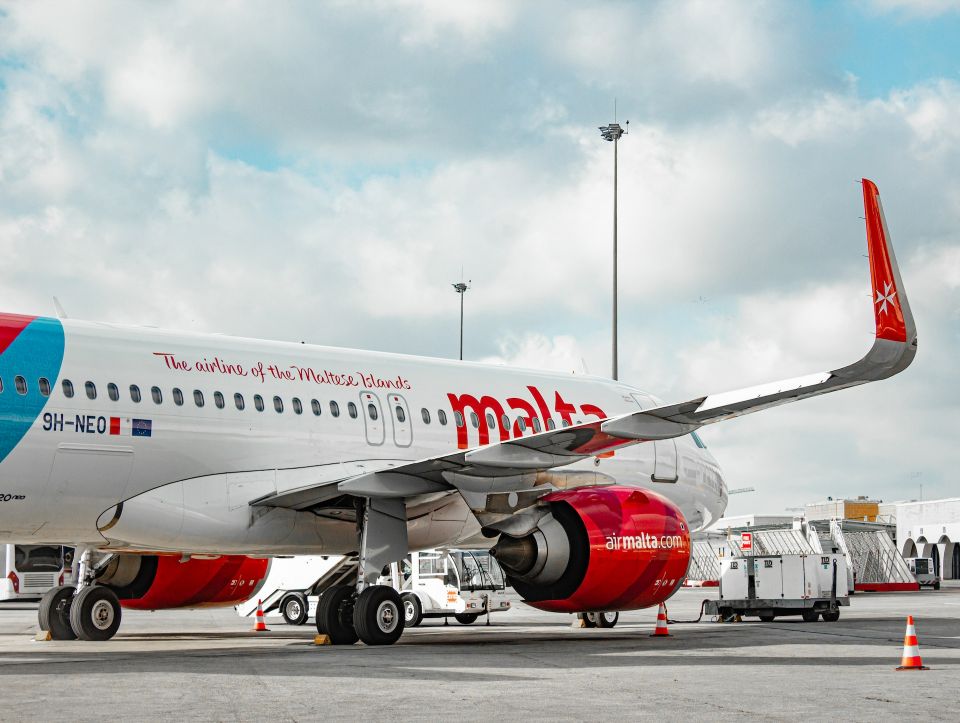 Upon landing in Malta, the cheapest way to reach the capital is by using Line X4 run by local bus company Tallinja. These buses depart directly from the arrivals' terminal, running every day between 05h30 and 23h30 and leaving every 10 to 30 minutes. The trip takes about 25-30 minutes and tickets cost 2,00€ (3,00€ during the evening; 1,50€ during low-season). You can purchase them directly at the airport's Malta Public Transport office or use one of the automatic machines. Alternatively, you may just tap any contactless VISA bank card and the fare will be debited for your account at the end of the journey.
As an alternative, you can hire a taxi to take you straight to your place of accommodation, although this will naturally turn out to be a lot more expensive than just using the bus. As an example, the same exact trip will set you back around 25€.
On the other hand, if you wish to head straight to other cities on the island, you may also use these routes:
Mellieha – Line X1
Sliema/Saint Julian's – Line X2
Saint Paul's Bay – Line X3
Malta Travel Guide – Transportation and how to move around
Unlike the overwhelming majority of other island guides we have shared so far, Malta offers a unique advantage: you can easily access almost all the country's major tourist attractions using its convenient public bus system.
Of course, renting a car provides more independence and flexibility, but if you're on a tight budget, it's far from being a must if you fully want to experience the best this country has to offer!
Public Buses in Malta
As I mentioned earlier, Malta's public bus network is quite extensive, making it possible to reach every corner of this small country. With almost 200 different bus lines and routes made available by Tallinja, you can plan your trips by using the convenient journey planner tool on the company's official website or by downloading their free mobile app. Furthermore, Tallinja bus schedule and routes are fully integrated into Google Maps, so you can just use this platform in order to find out how to move around on the island.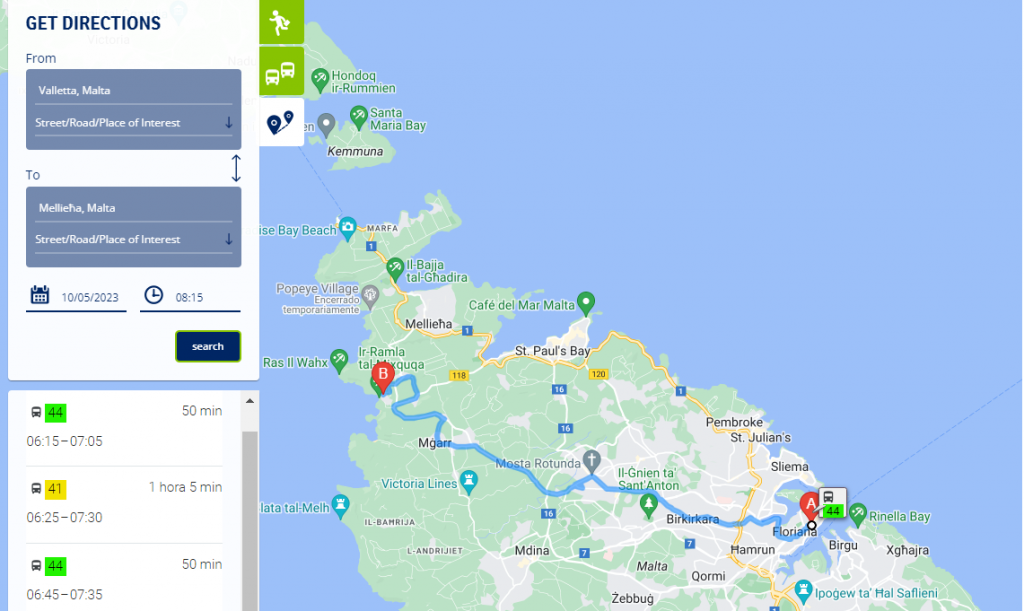 Now, let's talk fares. The great thing is that the price for each bus journey is fixed, regardless of the route, distance or duration. During high season, which lasts from mid-June to mid-October, a single ticket costs 2,00€, dropping to 1,50€ outside of that period (fares for night rides are capped at 3,00€ all year round). If you're planning to use the bus network frequently during your stay, there are some ways you can save on fares. For example, you can purchase a pack of 12 journeys for a flat rate of 15,00€, bringing the cost per trip down to 1,25€. Another option is the Explore Flex Card, which costs 6,00€ (converted into credit) and grants a discount of 0,15€ per journey for cardholders.

Now, if you're looking for even more convenience, you might consider getting a pass. The Explore Card, priced at 21,00€, offers unlimited bus travel for 7 days. However, if you want a more comprehensive package, the Explore Plus Meep Card is also worth considering. For 39,00€, it not only provides unlimited bus travel for 7 days but also includes 2 ferry trips between Sliema-Valletta or Cospicua-Valletta, a full day hop-on, hop-off bus tour OR a boat excursion between Malta and Comino (with Captain Morgan Cruises), and two rides on the local electric bike-sharing service, Tallinka Bike. All of these passes and tickets can be easily purchased at any Malta Public Transport sales office.
Ferry services between the islands of Malta and Gozo
While most visitors tend to stick to the beautiful island of Malta (with a quick stop at the stunning Blue Lagoon in Comino), there's another equally beautiful island that completes the Maltese nation: Gozo!
To reach Gozo, you'll need to head to the westernmost tip of the main island, where you'll find the Cirkewwa Ferry Terminal. The ferry crossing takes approximately 25 minutes, and tickets cost 4,65€ one-way (15,70€ with a car; 8,15€ with a scooter). These ferries operate 24/7, with an average wait time between vehicles ranging from 30 to 45 minutes.
Additionally, there are other maritime connections worth exploring. For example, you can hop on a ferry between Valletta and Sliema (2,80€ round trip), Valletta and Cospicua (2,80€ round trip) or Cirkewwa and Comino (10€-15€ round trip, depending on the operator).
Renting a car or scooter in Malta
Finally, we leave you with the most popular transportation option on this Malta travel guide. You know the drill – when it comes to convenience and spontaneity, there's nothing like having our own vehicle when traveling!
You can easily find companies where you can rent different motorized vehicles, such as cars or scooters, while traveling in Malta. However, and before you make up your mind on this solely based on your budget or personal preferences, it's equally important to understand that in Malta, similar to the United Kingdom, driving is done on the left side of the road. It's also worth noting that driving in Malta can be quite tiring, especially during peak season when traffic can often times feel chaotic. This leads to the roads between cities often being congested, resulting in travel times that are considerably longer than what you might expect from digital maps. To make matters worse, Malta doesn't have highways, so the roads tend to be narrower, busier and with lower speed limits.
As for scooters, keep in mind it is mandatory to have a motorcycle license in order to drive any scooter over 125cc. On the other hand, according to Maltese law, a type B driver's license is sufficient to rent a 50cc scooter.
That being said, if you wish to rent a scooter in Malta, you can check these local companies:
As for cars, you can browse for prices and availability on Rentalcars.com!
What to eat in Malta – Local staples and culinary delights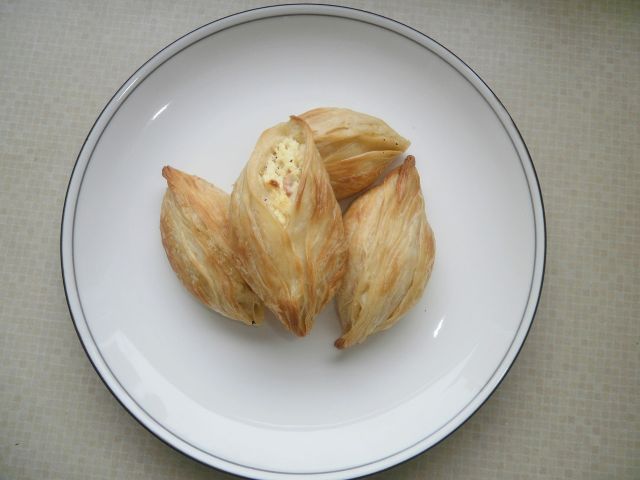 If Malta's entire historical and cultural reality stems from centuries of foreign influence and assimilation, it's no surprise that the same thing applies to its cuisine! Drawing on the traditional tastes of the Mediterranean, Maltese cuisine is strongly influenced by the island's proximity to Sicily and the Arab world, as well as by the British and French occupations. It's a delightful fusion of the best these cultures have to offer.
Without further ado, let's dive into the culinary delights you'll encounter on this small island. No Maltese gastronomic journey is complete without tasting Pastizzi, the iconic savory pastries that come in all sizes and with a variety of fillings, though the ricotta cheese and pea one stands as the most traditional. Another flaky treat worth trying is Torta tal-Lampuki, a popular local fish pie.
For a heartier option, I invite you to indulge in the flavors of Stuffat tal-Fenek, a slow-cooked rabbit stew marinated in red wine, garlic, tomatoes, potatoes and fresh herbs (like bay leaves and thyme). If rabbit isn't your cup of tea, there's still Timpana, a mouthwatering baked pasta dish with a delicate filo pastry crust, or Bragioli, beef rolls stuffed with boiled eggs, bacon, garlic and parsley. On the other hand, if you're in the mood for something lighter, then you can also try Aljottta, a delicious fish soup with a hint of garlic and lemon, accompanied by a sandwich made with Ftira, the traditional Maltese bread.
To cap off your meal on a high note, you can choose the Sicilian legacy and savor a Cannoli, embrace the Arab heritage with Imqaret (date pastries), or dive into the British influence with a Pudina tal-Ħobż, a delightful bread and chocolate pudding.
Malta Travel Guide – Hidden Treasures
Although Malta is incredibly small, making it one of the tiniest countries in Europe, it's brimming with places to explore and experiences to be had. In fact, even with a full 7 days at your disposal, it can be a challenge to squeeze in all the must-see attractions. However, fear not, as there is still time to discover hidden gems that offer a deeper understanding of Malta's captivating history and cultural legacy.
Therefore, here are some not-so-popular sights we've added to our Malta travel guide:
Lascaris War Rooms
Rotunda of Mosta
Hagar Qim
Hal Saflieni Hypogeum
Victoria Lines
Rabat
Dingli Cliffs 
Malta Travel Guide – Best Beaches in the country
Golden Bay: With its extensive golden sandy beach, Golden Bay is one of the main beach destinations in Malta. Despite its popularity, the fact that it's surrounded by cliffs and at some distance from the nearest road makes it appear much more secluded and hidden than it actually is.
Praia Ir-Ramla il-Hamra: Also known as Ramla Bay, this beach on the island of Gozo can be found in a small coastal area, on the banks of a lush valley. It's just a 45-minute walk from the Ggantija Temples.
Mellieha Bay: Also known as Ghadira Bay, this beach is famous for its shallow turquoise waters, making it ideal for families. In fact, for 50 meters, the depth never exceeds 50/60cm, providing peace of mind for those accompanied by children.
Gnejna Bay: Located near Golden Bay, this is yet another beautiful beach hidden on the western coast of Malta. The scenery is slightly wilder and untouched, and it requires descending a long staircase to access the sandy beach.
Lagoa Azul de Comino: Located in the heart of the island of Comino, the Blue Lagoon is a stunning natural wonder famous for its breathtaking turquoise waters. This is perhaps the most famous place in all of Malta, appearing in countless postcards, blogs and social media pages.
Peter's Pool: A natural pool located on the rocky east coast of Malta, near the fishing village of Marsaxlokk. It's possible to jump directly into the water from the white limestone cliffs surrounding the blue sea, creating an almost otherworldly landscape.
George's Bay: Artificially built – to the point where they even had to import sand – St. George's Bay is the beach that was missing in the bustling city of St. Julian's. Now, it stands as a hotspot among younger tourists, the demographic that traditionally frequent this part of the island.
Malta Travel Guide – Full itineraries for 3, 5 and 7 days (1 week)
So that this blog post doesn't turn into an encyclopedia, we've decided to create separate articles for each itinerary.
You can check them through the following links: